◆India, Pak. in SCO will ensure security of region, says China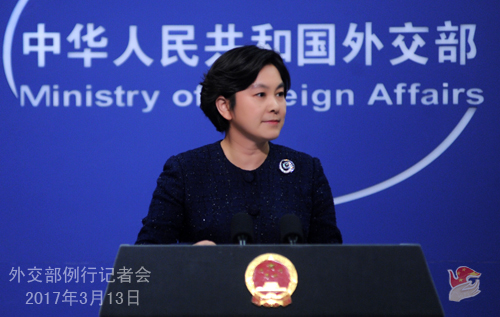 【Beijing】China on the 13th March hoped the admission of India and Pakistan into the Beijing-led Shanghai Cooperation Organisation (SCO) security grouping will contribute to security and stability in the region.
 Currently, all sides are going through relevant legal procedures in accordance with the Memorandum of Obligations signed at last year's SCO summit at Tashkent to admit India and Pakistan, Chinese Foreign Ministry spokesperson Hua Chunying said here.
 She was responding to a question about reports that both the countries may be admitted to the six-member bloc at this year's summit in June. "China looks forward to the early accession of India and Pakistan to the SCO as full members, so that they will work with the existent members to contribute to security, stability, common development and common prosperity of the region," Ms. Hua said.
 "Both India and Pakistan are China's important neighbours and important countries in South Asia. China hopes that India and Pakistan can enhance mutual trust and improve relations through more dialogues. This is conducive to not only the two countries themselves, but also to regional prosperity and development," she added.
○Is a new US-Pak romance underway?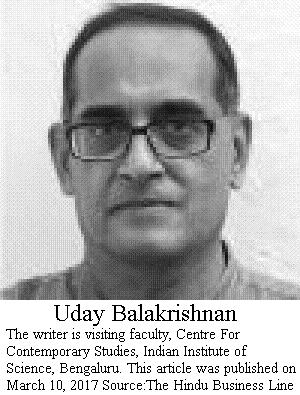 【Bengaluru】Pakistan is cashing on its indispensability quotient in the US' fight against Islamic terror. This should worry India. Not many give Pakistan much of a chance with Donald Trump, even less so than people did back in 2001 after 9/11 attack. They were wrong then and they all are wrong this time around too.
 It is now history that just when India in 2001 assumed it would be a principal player in taking on terrorism, it was unlikely Pakistan, always an almost-outcast, that rebounded smartly and became the centrepiece in the war that the US and its allies unleashed, engulfing almost every country from North Africa to next-door Pakistan and Afghanistan in violent conflict while also spawning ISIS.
 It is not just Trump who, as his first phone conversation with President Sharif shows, has cozied up to Pakistan. There is a broad Republican consensus on the centrality of that country to the US war on terror going far back in time. This has been best articulated recently by Trump critic, fellow Republican and the very influential Chairman of the US Senate Committee on Armed Services John McCain.
 Writing in the Financial Times in July last year McCain said : "First, the US mission in Afghanistan is the same today as it was in 2001: to disrupt and defeat terrorist networks that seek to attack its interests and homeland and to deny them safe haven. That mission remains urgent, and it is unfortunately not over yet. Second, the US mission in Afghanistan is immeasurably more difficult without Pakistan's co-operation in taking on terrorists that operate across the Afghan-Pakistani border at will."(By Uday Balakrishnan)
○Trump admin also backs India's NSG bid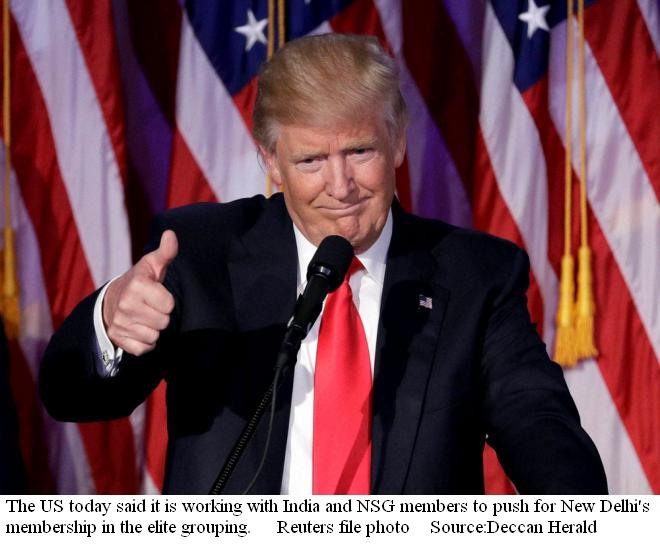 【Washington】The US on the 15th March said it is working with India and NSG members to push for New Delhi's membership in the elite grouping, indicating that there is no change in America's policy on the issue under the Trump administration.
 The State Department spokesperson was responding to questions on the position of the Trump administration on India's bid to be a member of the 48-member Nuclear Suppliers Group (NSG). And the answer is indicating that there has been no change in the US policy towards India's NSG membership bid under the Trump administration.
 The United States and India have been working on this issue since the Bush Administration. Despite its best effort, the Obama administration could not get the job done due to opposition from China. The baton now has been passed on to the Trump administration. The key to India's membership now lies with China.
【New Delhi】On the other hand, India's Former Foreign Secretary Shyam Saran, who had been also a key negotiator with the U.S. for the nuclear deal and was recently interviewed by a media personnel, said, "Several recent developments, such as; China's ambitious connectivity infrastructure in South Asia, the arrival of a new U.S. president, and New Delhi's increasing political distance from Russia, a traditional ally, indicate the need for India to strategise long term." He also forecasted that Early visit of PM Modi to the U.S. would have a positive impact.
【News source】
India, Pak. in SCO will ensure security of region, says China
Is a new US-Pak romance underway?
Donald Trump administration also backs India's NSG bid
Trump admin also backs India's NSG bid
'Early visit of PM Modi to the U.S. would have a positive impact'
○One world:
AD-SEAnews
◆Recruitment of Ad-SEAnews Canvassers
Your Comments / Unsubscribe
SEAnews Messenger
SEAnewsFacebook
SEAnewsGoogle
SEAnews eBookstore
SEAnews eBookstore(GoogleJ)
SEAnews world circulation