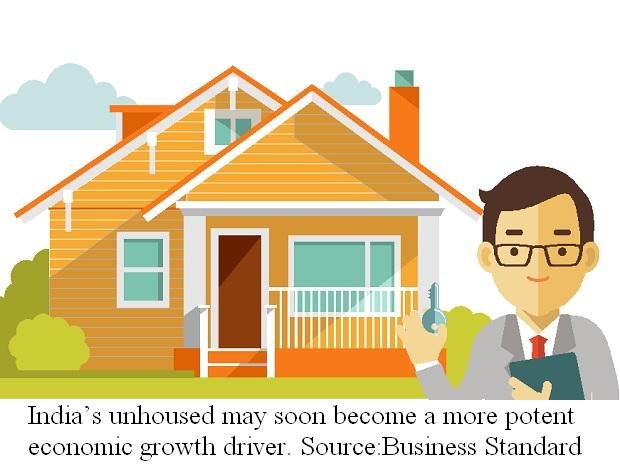 【New Delhi/Singapore】Prime Minister Narendra Modi's drive to bring homes to the country's 1.3 billion people, rising incomes and the best affordability in two decades will unleash a $1.3-trillion wave of investment in housing over the next seven years, according to CLSA India Pvt.
 The firm expects 60 million new homes to be built between 2018 and 2024, creating about two million jobs annually and giving a tailwind of as much as 75 basis points to India's gross domestic product. The volume of social and affordable housing will rise almost 70 per cent to 10.5 million annually by 2024, exceeding the 33 per cent increase in the premium market.
○Demand for high value steel to grow as government's Make in India programme gets a push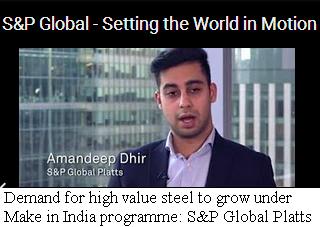 【Kolkata】India is set to witness an uptrend in demand for high value added steel led by thrust on domestic production in defence, ship building, renewable energy and automobile sectors under the government's Make
 This is also expected to turn into a focus area of growth for domestic producers, S&P Global Platts has said in a report on opportunities in the commodities sector under Make in India programme.
 India is already self-sufficient in commercial grade steel -- the grade used in infrastructure construction projects. Recent facility expansions raised India's overall steel production capacity in 2015/16 to 118 million tonne (mt), up from about 110 mt the previous year. However, a key imbalance in the Indian steel sector is a lack of high value- added steel production capacity. This imbalance is expected to widen as a result of the government's "Make in India" campaign, and the expansion of India's passenger vehicle market. The latter is expected to reach 9.4 million units per year by 2026, up from 3.41 million passenger vehicles during fiscal 2015/16.
○India plans land "swaps" to attract steel investors: Official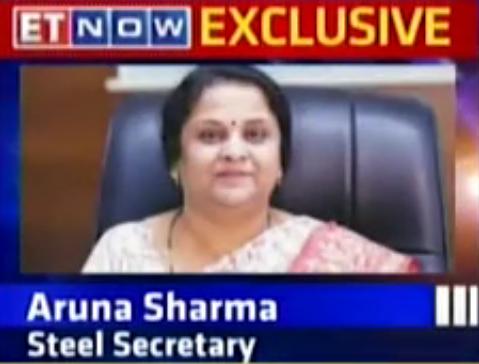 【New Delhi】India is drafting a land-for-assets policy among a raft of measures aimed at attracting foreign investment into the world's third largest steel producing market, the steel secretary said on Tuesday (May 09, 2017).
 Asia's third-largest economy is notorious for making it difficult for foreign companies such as POSCO to buy land, losing out on billions of dollars of investments in key sectors such as steel and preventing the transfer of technology to local companies. Fluctuations in the domestic price of iron ore, which is determined by local miners, has also deterred investors.
 Steel Secretary Arun Sharma told Reuters her department was preparing several policies aimed at boosting investor confidence after Prime Minister Narendra Modi last week approved a plan to nearly triple domestic steel capacity and raise consumption manifold by 2030. The government will soon issue detailed guidelines on the mandatory use of locally made steel in big government projects, and use international benchmarks to prevent companies from jacking up prices through cartels, she added. The government will also help companies secure land in exchange for equity or setting up joint-ventures with local firms.
【News source】
Affordable housing: $1.3-trillion boom to be India's next growth driver
Demand for high value steel to grow as government's Make in India programme gets a push
India plans land "swaps" to attract steel investors: Official
○One world:
The aim of SEAnews
◆Recruitment of Ad-SEAnews Canvassers
Your Comments / Unsubscribe
SEAnews Messenger
SEAnewsFacebook
SEAnewsGoogle
SEAnews eBookstore
SEAnews eBookstore(GoogleJ)
SEAnews world circulation