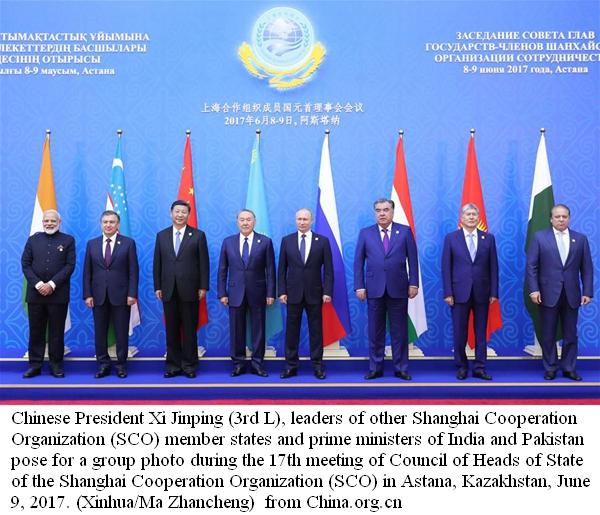 【New Delhi】India is better placed to counter China's moves in the region after joining the Shanghai Cooperation Organisation.
 Diplomacy is all about managing contradictions artfully, or to put it less elegantly, sitting on both sides of the fence and looking comfortable. And the art of diplomacy at its very best was on full view at the 17th summit of the Shanghai Cooperation Organisation (SCO) in Astana, Kazakhstan. There, we were presented with the rare sight of India and Pakistan both joining the SCO on the same day with observers raising the possibility that the two arch-enemies might one day be involved in joint SCO military exercises.
 In the spirit of the occasion, Prime Minister Narendra Modi steered clear of prickly issues during a meeting described as "very positive and cordial" with Chinese supremo Xi Jinping.
 It's an open secret the Chinese weren't overly enthusiastic about India signing on as a full-fledged SCO member even though we've had observer status with the organisation since 2005. Our backers were the Russians who nurse hopes India will serve as a counterweight to the Chinese who're becoming more powerful by the day and dominating the organisation. The Chinese, in turn, insisted Pakistan should also simultaneously be made a member to counter India.
 The lone potentially awkward note during the summit came when the prime minister raised the issue of terrorism — though he diplomatically refrained from naming Pakistan.
 The 21st century has been hailed as the Asian Century and certainly Asia is taking its place alongside Europe in global clout.
○Putin suggested Russia joining NATO to Clinton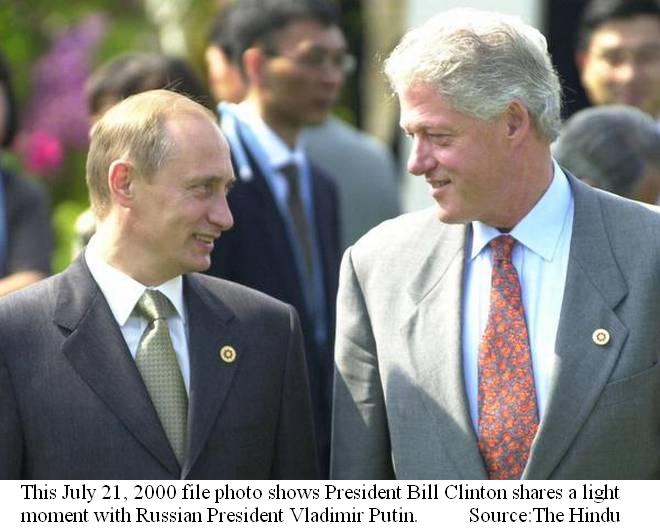 【Moscow】In a series of interviews with American film director Oliver Stone, Russian President Vladimir Putin said he inquired about Russia joining the North Atlantic Treaty Organization (NATO) when then U.S. President Bill Clinton visited Moscow in 2000.
 "During the meeting I said, 'Let's consider an option that Russia might join NATO,'" Mr. Putin recalled. "Mr. Clinton said 'Why not?' But the U.S. delegation got very nervous."
 Mr. Stone conducted the interviews in 2015-17. They are to be shown on U.S. cable channel ''Showtime'' in four parts beginning Monday (12-06-2017).
○Left behind in race by China, India tries to speed up Myanmar projects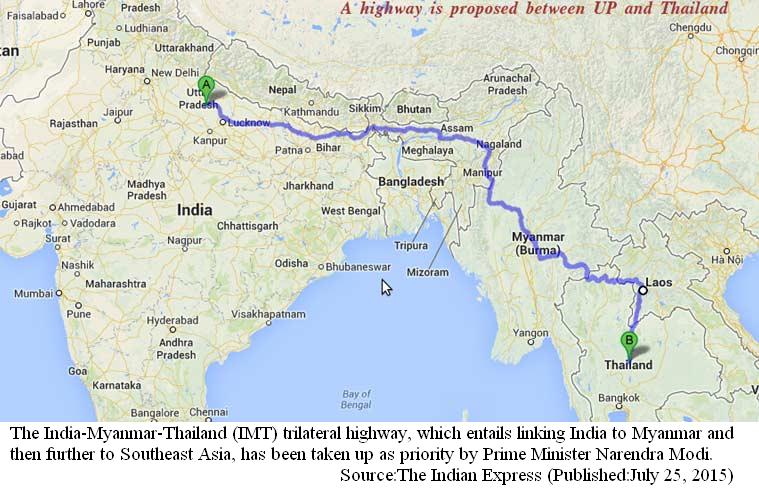 【New Delhi】Having missed several deadlines, and with China taking big strides, India is trying hard to speed up its infrastructure commitments in Myanmar.
 India's tardiness in project implementation has marred its reputation, even though India has extended over $1.75 billion in grants and credit to Myanmar.
 Indian envoy to Myanmar Vikram Misri said India had completed building the Sittwe power and the inland water terminal in Paletwa. Speaking to a local publication, Global Light of Myanmar this week he said, "We have just awarded the contract for the final stage which is the road to be built from Paletwa to apoint called Zorinpui which is on the border with Mizoram. I think the creation of this transport corridor, once it is fully functioning, has the potential to transform the economic landscape in the states through which it goes, Rakhine and Chin." Construction is expected to start in October, with a Rs 1,600-crore contract awarded for building 109-km road connecting Paletwa river terminal to Zorinpui in Mizoram.
 India is also building the trilateral highway, or India-Myanmar-Thailand highway, which was originally targeted for 2014, but will now only be complete by 2020.
 Myanmar is crucial to India's Act East policy, particularly as India tries to balance out China's massive presence in the country.
【News source】
Future power
Putin suggested Russia joining NATO to Clinton
Left behind in race by China, India tries to speed up Myanmar projects
○One world:
The aim of SEAnews
◆Recruitment of Ad-SEAnews Canvassers
Your Comments / Unsubscribe
SEAnews Twitter
SEAnews Messenger
SEAnewsFacebook
SEAnewsGoogle
SEAnews eBookstore
SEAnews eBookstore(GoogleJ)
SEAnews world circulation