◆Modi government looks for roadmap to take digital economy to $1 trillion mark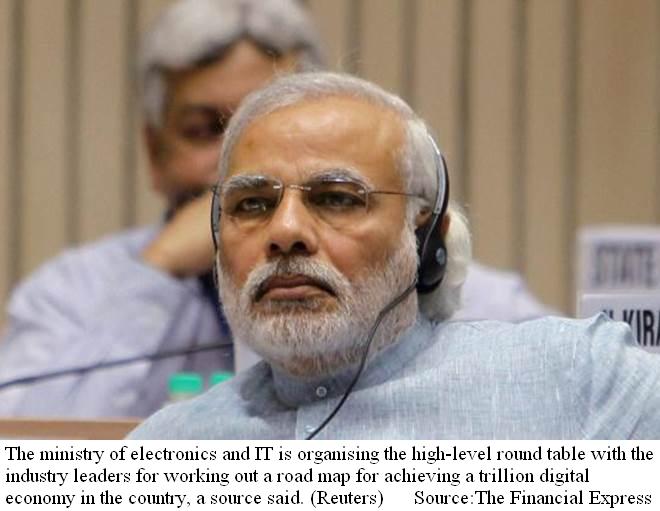 【New Delhi】With the aim of creating a road map to take India's digital economy to the $1-trillion-mark in the next 5 years, the government will hold a high-level brain storming session with technology giants such as Google, IBM, Microsoft, Infosys, TCS, Wipro and Tech Mahindra.
 Besides, the high-level panel includes eCommerce firms Amazon, Flipkart and Snapdeal, mobile handset makers Panasonic and Lava; cyber security services provider Quickheal. India's digital economy at present is in the range of $400 billion. The meeting is scheduled for Friday (June 16).
○Transaction value gap between UPI and mobile wallets narrows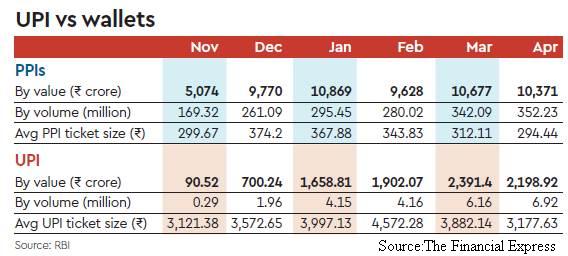 【Mumbai】The gap between transaction values on the Unified Payments Interface (UPI) channel and mobile wallets substantially narrowed in the first six months after demonetisation, even as the former continued to constitute a fraction of the latter, data released by Reserve Bank of India (RBI) showed.
 During April, the UPI channel clocked an aggregate Rs 2,198.92 crore in transaction value, a fifth of Rs 10,371 crore recorded by wallets and other prepaid payment instruments (PPIs). At the end of November — the month in which the government withdrew Rs 500 and Rs 1,000 currency notes — UPI transactions added up to only Rs 90.52 crore, a fifty-fifth of the aggregate Rs 5,074 crore for wallet transactions. UPI later hit a record Rs 2,770 crore in total transaction value in May. The corresponding value for PPIs is not available.
【News source】
Narendra Modi government looks for roadmap to take digital economy to $1 trillion mark, set to meet tech giants
Transaction value gap between UPI and mobile wallets narrows
○One world:
The aim of SEAnews
◆Recruitment of Ad-SEAnews Canvassers
Your Comments / Unsubscribe
SEAnews Twitter
SEAnews Messenger
SEAnewsFacebook
SEAnewsGoogle
SEAnews eBookstore
SEAnews eBookstore(GoogleJ)
SEAnews world circulation