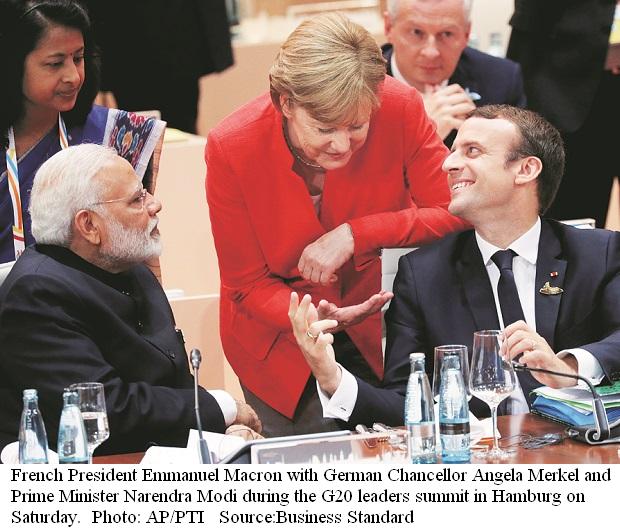 【Hamburg】Prime Minister Narendra Modi on the 7th of July called for a concerted global crackdown on nations supporting terrorism for their political goals and named Pakistan-based groups Lashkar-e-Taiba (LeT) and Jaish-e-Mohammed (JeM) among major terror outfits alongside the Al-Qaeda and Islamic State of Iraq and Syria (ISIS) at the G20 Summit.
 The Prime Minister presented an 11-point 'Action Agenda' which included suggestions for exchange of lists of terrorists among G20 nations, easing and expediting of legal processes like extradition and concrete steps to choke funds and weapon supply to the terrorists.
○Countering China: India, Japan, US' biggest warships to be part of war game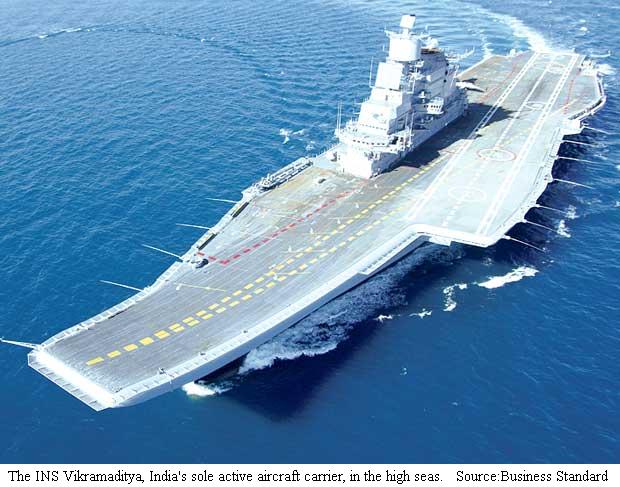 【New Delhi】India's aircraft carrier INS Vikramaditya, Japan's largest warship JS Izumo and super- carrier Nimitz of the US will be part of the Malabar exercise, a mega naval war game beginning Monday (10-07-2017), amid increased Chinese activities in the Indian Ocean.
 A number of other frontline ships, submarines and fighter jets of the three countries will be part of the over week-long drill in the Bay of Bengal which is taking place in the backdrop of a major military face-off between armies of India and China in the Sikkim section.
China has deployed a surveillance ship to keep an eye on the Malabar exercise while the Indian Navy has detected deployment of increasing number of Chinese warships in the Indian Ocean Region.
【News source】
G20 Summit 2017: PM Modi pitches for global deterrent action against terror
Modi targets Pakistan at G20
Had 'major influence' on counter-terror discussions at G20: India
Countering China: India, Japan, US' biggest warships to be part of war game
○One world:
AD-SEAnews
◆Recruitment of Ad-SEAnews Canvassers
Your Comments / Unsubscribe
SEAnews Twitter
SEAnews Messenger
SEAnewsFacebook
SEAnewsGoogle
SEAnews eBookstore
SEAnews eBookstore(GoogleJ)
SEAnews world circulation