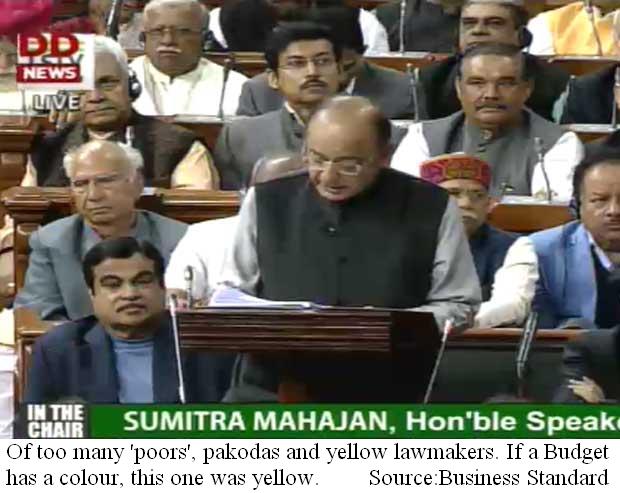 【New Delhi】It was just the beginning of Finance Minister Arun Jaitley's Budget (2018-19) speech and he had already used the word "poor" half a dozen times. Slightly irritated, the former president of the Congress, Sonia Gandhi, twisted in her front row seat to alert her son and current Congress president Rahul Gandhi (sitting in the row behind) to this fact.
 It was not hard to lip-read. "Why aren't you saying something?" she asked. Kamal Nath (who was sitting next to Rahul Gandhi) gesticulated to explain, possibly, that they would do it at the end of the speech. Nothing happened. After the speech, Rahul Gandhi came out, was mobbed by the media but his only comment, before he sped away, was: "I'll react on Twitter."
○Budget 2018: It is defeatist, a big letdown, says Rahul Gandhi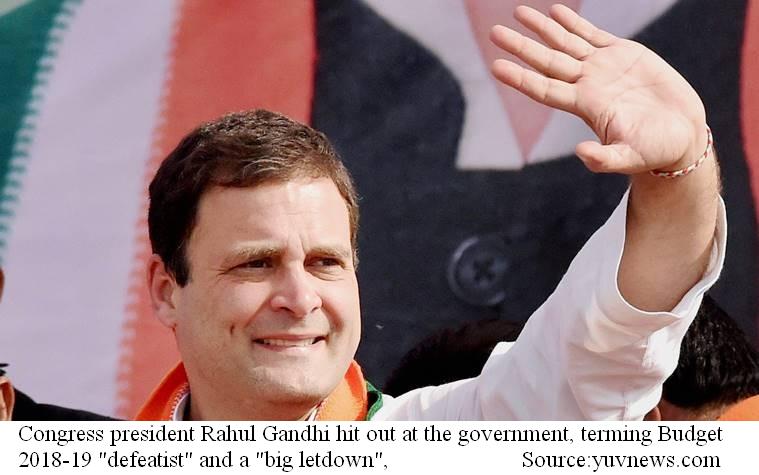 【New Delhi】Terming Budget 2018-19 "defeatist" and a "big letdown", the Congress today (01-02-18) said the government has "thrown in the towel" and conceded that it has failed to address key issues in the economy.
 On Twitter, Congress president Rahul Gandhi hit out at the government, saying only promises were made in the past four years and "thankfully" just one year of the Modi dispensation is left.
Senior Congress leader and former finance minister P Chidambaram said the budget proposals should have been "bold and radical".
○Not possible to double farmers' income by 2022, says former PM Manmohan Singh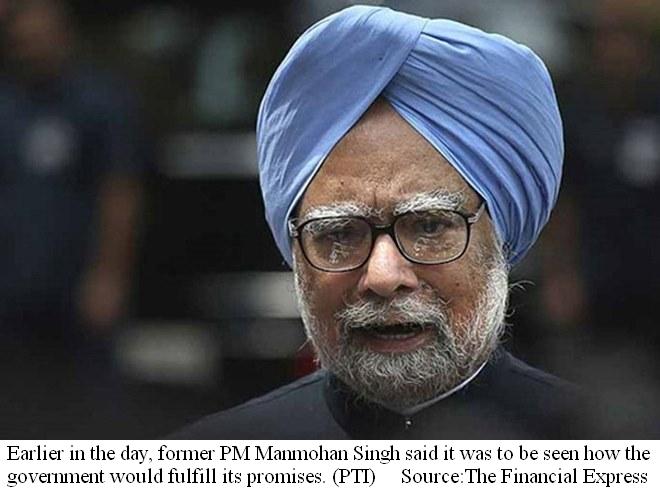 【New Delhi】Former prime minister Manmohan Singh today (01-02-18) said it is not possible to double farmers' income by 2022 until the agricultural growth is 12 percent.
 "The government says farmers' income will be doubled by 2022. But it's not possible until the agricultural growth is 12 per cent. Until we achieve that ... It is just a hollow assurance," Congress leader Ghulam Nabi Azad quoted Singh as saying.
【News source】
Budget 2018: Of too many 'poors', pakodas and yellow lawmakers
Budget 2018: It is defeatist, a big letdown, says Congress
Budget 2018: Not possible to double farmers' income by 2022, says former PM Manmohan Singh
○One world:
The aim of SEAnews
◆Recruitment of Ad-SEAnews Canvassers
Your Comments / Unsubscribe
SEAnews Twitter
SEAnews Messenger
SEAnewsFacebook
SEAnewsGoogle
SEAnews eBookstore
SEAnews eBookstore(GoogleJ)
SEAnews world circulation