【Jaipur】In a spectacular showing in Rajasthan, the Congress on Thursday(01-02-18) won all three bypoll seats, the Mandalgarh Assembly seat and Ajmer and Alwar Lok Sabha seats from the BJP, sparking wild celebrations.
 All three seats were held by BJP. The results have come as a big setback for the ruling BJP, six weeks after a narrow win in Gujarat. Former Congress chief minister and AICC (All India Congress Committee) general secretary Ashok Gehlot who was also seen active in the field said, "The reverse counting of Modi rule had begun from Gujarat and now it is visible in Rajasthan." Congress president Rahul Gandhi tweeted a congratulatory message following the party's overwhelming victory in the bypolls: "Well done Rajasthan Congress! Proud of each and every one of you. This is a rejection of the BJP by the people of Rajasthan," tweeted Congress president Rahul Gandhi.
○TMC beat out BJP: WB bypolls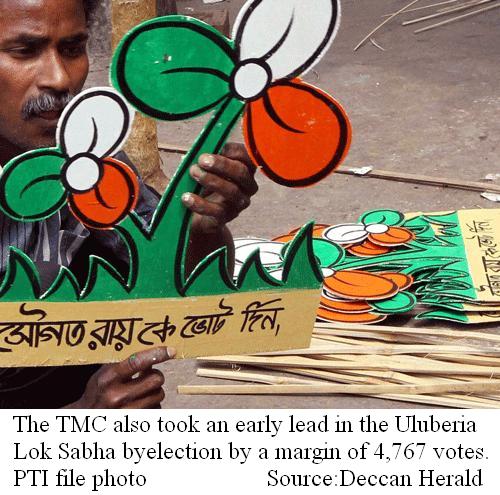 【Kolkata】West Bengal's ruling Trinamool Congress today (01-02-18) won the Noapara assembly bypoll by defeating its nearest rival, the BJP, by 63,018 votes, the Election Commission said.
 The Trinamool has also taken a lead in the Uluberia Lok Sabha seat. The bypolls were necessitated following the deaths of Sultan Ahmed, the sitting TMC MP from Uluberia Lok Sabha constituency in Howrah district, and Madhusudan Ghose, Congress MLA from Noapara assembly seat in North 24 Parganas district.
○Congress, Left want single-phase polling: Karnataka Assembly polls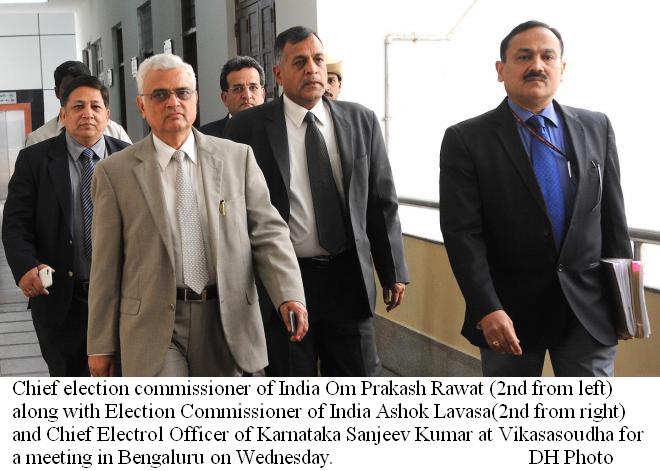 【Bengaluru】The Congress and Left pitched for single-phase Assembly polls during their meeting with Chief Election Commission Om Prakash Rawat on Wednesday (31-01-18).
 The BJP, however, was silent on the dates, only requesting the Election Commission to hold the election in the middle of the week and not on a weekend. The JD(S) has sought multi-phase polls. Karnataka Chief Electoral Officer (CEO)
 Sanjiv Kumar had recently recommended to the Election Commission for single-phase elections akin to the 2013 polls.
【News source】
Rajasthan Bypolls: In a setback to BJP, Congress wins all three seats
Congress wins Rajasthan Assembly seat, leads in Lok Sabha seats
TMC wins Noapara assembly bypoll, leads in Uluberia LS seat
Congress, Left want single-phase polling
○One world:
AD-SEAnews
◆Recruitment of Ad-SEAnews Canvassers
Your Comments / Unsubscribe
SEAnews Twitter
SEAnews Messenger
SEAnewsFacebook
SEAnewsGoogle
SEAnews eBookstore
SEAnews eBookstore(GoogleJ)
SEAnews world circulation