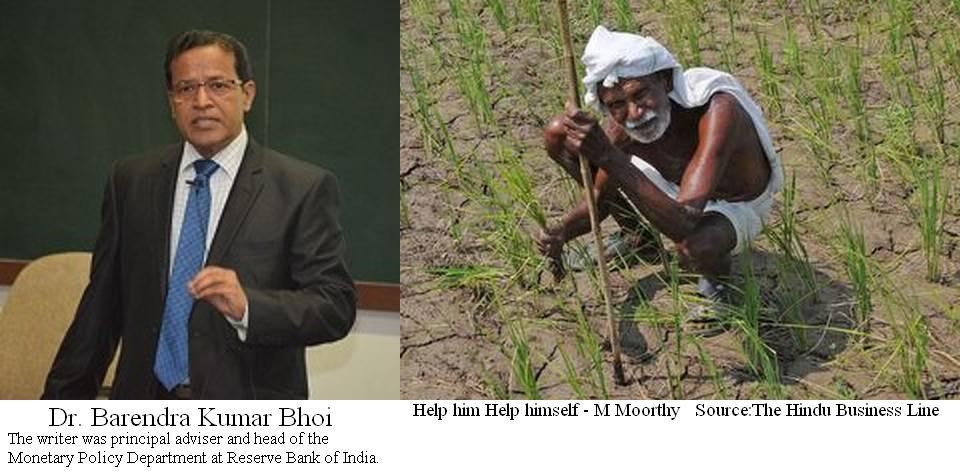 【New Delhi】The key to doubling farmers' income is to involve them in post-harvest technology through innovative programmes. In recent years, the Centre has taken several initiatives such as the Pradhan Mantri Fasal Bima Yojana (PMFBY:Prime minister crop insurance scheme), electronic National Agricultural Market (e-NAM), soil health card, neem-coated urea and so on to reduce agrarian distress. However, these have not been adequate to yield the desired result in a short span of time.
 There are multiple dimensions to agrarian distress. First, input costs have gone up significantly recently while the farm gate prices of agricultural produce have continued to remain subdued. Second, the bulk of farming activities in India is undertaken by marginal farmers, share-croppers or landless agricultural labourers with limited access to institutional finance. Third, the value chain in the agricultural sector has been exploitative as only one-third of the retail prices paid by final consumers reach the producers, unlike two-thirds in case of milk. Fourth, the public distribution system (PDS) does not have the capacity to undertake procurement operations for 24 crops for which minimum support price (MSP) is announced. Fifth, although PDS is inefficient, an alternative mechanism is yet to emerge, which can ensure MSP to farmers during a period of bumper harvest. Sixth, post-harvest technology is underdeveloped and farmers' participation in such activities is limited. Seventh, monsoon dependency is very high, limiting crop diversification to a great extent.
 Lending to agriculture is a major component of priority sector lending in India. The target for bank lending to agriculture has been revised upwards every year. Moreover, lending cost to agriculture has been subsidised through interest rate subvention. The Government also provides fertiliser subsidy year after year besides food subsidy through PDS. However, the most vulnerable section in the farming community, that is, marginal farmers, share-croppers and landless agricultural labourers, have limited/negligible access to institutional finance.
○'Exports are the key to doubling farmers' incomes'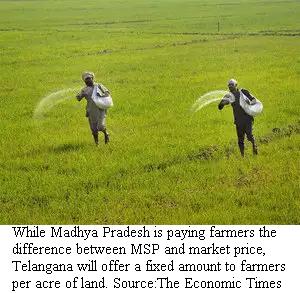 【Hyderabad】Incremental additions to growth in agricultural sector won't help in doubling the incomes of farmers as envisaged by Prime Minister Narendra Modi. What the country needs to do is to encourage exports and go for structural reforms in the agricultural sector, according to experts.
 The experts who gathered at a workshop organised by the Centre for Good Governance (CGG) and National Bank for Agriculture and Rural Development (Nabard) felt that the focus on production based strategies should make way for efforts to increase farmers' incomes.
 "If we want to double the incomes of farmers by 2022, we should achieve a compounded annual growth rate of 14.5 per cent in the next five years as against 3.2 per cent in the last 20 years," S Narsing Rao, Principal Secretary to the Chief Minister of Telangana, has said. In order to achieve that level of growth, the country should focus on exports.
○Centre mulls hiking duties on farm produce to maximum allowed limit to arrest fall in prices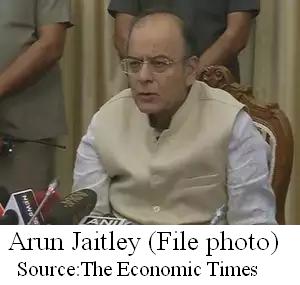 【New Delhi】The government is exploring options of whether it can increase the import duty to the maximum allowed limit for short periods to tide over the trend of falling prices of farm produce due to cheap imports.
 Sources said bumper domestic production and similar increase in production across the globe has triggered this proposal. A committee of secretaries under the Cabinet secretary will consider all options for raising duties for farm products before recommending any action plan for fixing the "bound tariff rates" for some of the key items. The decision was taken at a meeting of group of ministers headed by finance minister Arun Jaitley on February 15.
 The Centre also will consult state governments early next month to set up a mechanism for protecting farmers' income when market prices fall below the minimum support price (MSP), Agriculture Secretary S K Pattanayak said on February 15.
【News source】
Structural farm reforms are key
'Exports are the key to doubling farmers' incomes'
Centre mulls hiking duties on farm produce to maximum allowed limit to arrest fall in prices
Centre, states to discuss how to ensure MSP for farmers
○One world:
AD-SEAnews
◆Recruitment of Ad-SEAnews Canvassers
Your Comments / Unsubscribe
SEAnews Twitter
SEAnews Messenger
SEAnewsFacebook
SEAnewsGoogle
SEAnews eBookstore
SEAnews eBookstore(GoogleJ)
SEAnews world circulation