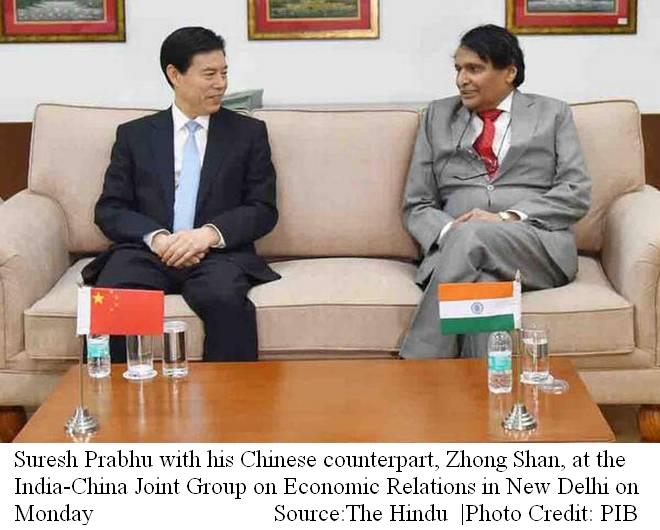 【New Delhi】Union Commerce Minister Suresh Prabhu and his Chinese counterpart, Zhong Shan, met in New Delhi on March 26 for the first high-level contact between both sides, which have decided to "reset" their ties this year in the run-up to a Xi-Modi summit meeting in China.
 In exclusive written replies to The Hindu, Mr. Zhong, who co-chaired the 11th meeting of the India-China Joint Group on Economic Relations, Trade, Science and Technology with Mr. Prabhu, said a free trade agreement (FTA) between India and China would be negotiated in due course, which would be a breakthrough in ties.
 Since 2014, President Xi Jinping and Prime Minister Narendra Modi have met on several occasions.
Mr. Zhong said they had decided that the two countries would build a closer partnership in development and deepen cooperation in all areas.
 The two sides reached a series of important consensus at the 11th session Joint Economic Group (JEG) meeting. The two sides would jointly promote the synergy between China's Belt and Road initiative and India's development strategies, including the "15-year Development Agenda," "Make in India" and "Digital India."
○Trade booster! India, China to reset investment pact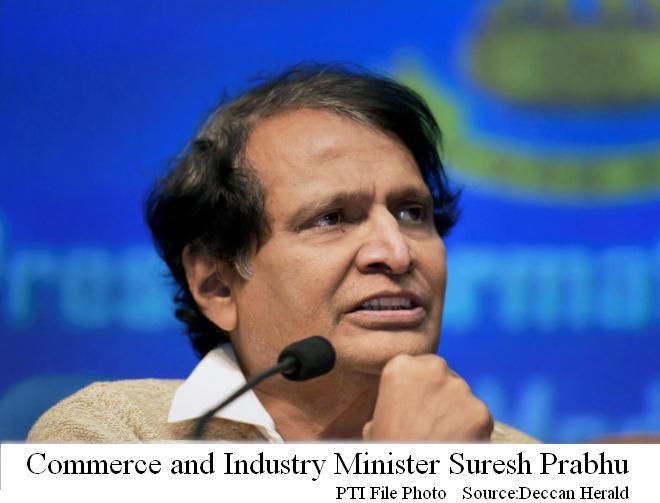 【New Delhi】India and China have agreed to renegotiate a bilateral investment agreement, apart from working on a road map to reduce the massive trade imbalance in favour of the world's second-largest economy, as the two countries pledged to bolster relations amid threats of a worsening global trade war, official sources told FE.
 China has also pledged to look into the sticky issue of greater market access to Indian farm products and agreed to resolve any issue that hurts the prospect of Indian pharmaceutical exports to that country, at a meeting between commerce and industry minister Suresh Prabhu and China's trade minister Zhong Shan on March 26.
 The Chinese minister has agreed to take concrete steps such as giving more market access to Indian products and services, and setting up industrial parks here to narrow the widening trade deficit, Prabhu told PTI.
 The meeting under the aegis of the China-India joint-group on Economic Relations, Trade, Science & Technology came amid threats of an escalating global trade war following the US plan to impose tariffs on $50-billion worth of Chinese goods, over and above an earlier plan to tax supplies of steel and aluminium from select countries, including China and India.
【News source】
India, China plan FTA breakthrough
Trade booster! India, China to reset investment pact
China to take concrete steps to bridge trade gap, set up industry park: Suresh Prabhu
China to take concrete steps to bridge trade gap, set up industry park: Prabhu
○One world:
AD-SEAnews
◆Recruitment of Ad-SEAnews Canvassers
Your Comments / Unsubscribe
SEAnews Twitter
SEAnews Messenger
SEAnewsFacebook
SEAnewsGoogle
SEAnews eBookstore
SEAnews eBookstore(GoogleJ)
SEAnews world circulation