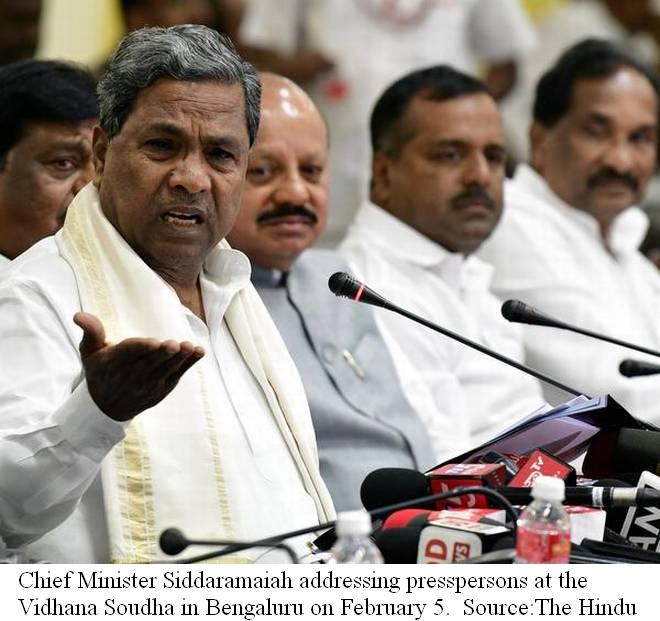 【New Delhi】A new flag for Karnataka has been ushered in by the Congress government of Chief Minister Siddaramaiah, who has urged the Centre to formally endorse it.
 Whether the Centre accepts his demand or rejects it, he is bound to reap electoral dividends at the cost of the Bharatiya Janata Party (BJP), the ruling party at the Centre. He appears to have used the same logic in granting separate religion status to Lingayats.
○Brimming with symbolism
 One must also not lose sight of the symbolism involved. If allowed to have a flag, Karnataka would become the second State after Jammu and Kashmir to have its own flag. It would be a terrifying prospect for those who regard India as a crumbling edifice.
 Interestingly, both the BJP and the Congress are united in viewing with suspicion every expression of sub-nationalism, cultural autonomy, or love for one's language or way of life. A level-headed approach would be possible if one recognises India's strength as a multicultural nation with parts having little in common but being proud to be its parts.
 "Is the desire of the people of Karnataka to have a flag for their state, to give primacy to Kannada language and to have greater say in the running of their own lives," Mr. Siddaramaiah asked 'anchors in Delhi studios' in a long Facebook post, "inconsistent with the objective of building a strong nation?" In fact, 'anchors in Delhi studios' appears to be a euphemism for the Congress high command which expressed unhappiness last year over his move to have a flag for Karnataka.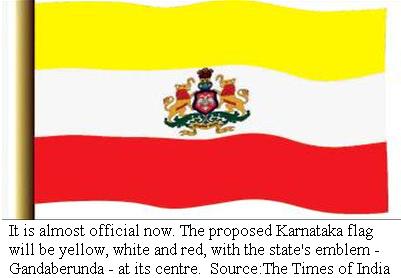 The flag issue is being regarded as a part of electoral politics in Karnataka, but it also symbolises two broad trends in the country. One, there is a widespread disquiet among non-Hindi States at the increasing onslaught of conformity. Two, there is resentment at the skewed Centre-State relations wherein States find themselves as mere pillion-riders. This concern is shared by all States but those States where the 'national' parties are in power are gagged by party discipline.
 Being a protégé of the late Ramakrishna Hegde, Mr. Siddaramaiah has managed to weave both issues into his poll plank. He may or may not be victorious at the hustings, but he has already managed to mainstream the issues.
○A pushback
 It is but natural that a project to steamroll the entire nation into an abstract entity of one culture and one language should have produced a backlash. Identity politics is becoming front and centre not only in poll-bound Karnataka, but in non-Hindi States as diverse as Telangana and West Bengal, not to mention Tamil Nadu where sentiments of cultural autonomy are strongest.
 Meghalaya Governor Ganga Prasad recently delivered his address to the State Assembly in Hindi and ended up inciting anti-Hindi comments from several MLAs. Mr. Prasad was oblivious of the thin line between his love for Hindi and the mindless expression of which offended legislators who could not understand him.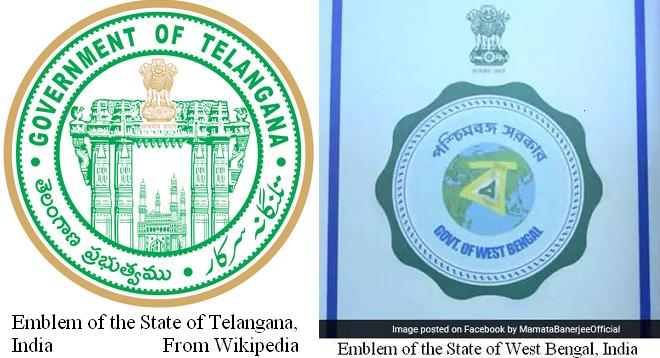 Consider the new State emblems of Telangana and West Bengal. While the former uses English, Telugu and Urdu, the latter has only Bengali and English. Both emblems retain 'Satyameva Jayate (Truth Alone Triumphs)' in Devanagari more as a graphic, being part of the national symbol of the Lion Capital. This is a clear departure from the earlier practice of States using Hindi along with other language(s).
 Similarly, the new flag of Karnataka (of yellow, white and red) contains the State's emblem in the middle. Though the emblem originally has 'Satyameva Jayate' in Devanagari, it is not clear whether the script has been retained in the flag.
 Hence the question: Why do non-Hindi States resist Hindi but have no qualms with English in State iconography/symbols?
 As the nation is entering the poll season leading up to the general election in the summer of 2019, we run the risk of magnifying these mundane issues of identity and autonomy into matters that put a wedge between people and regions.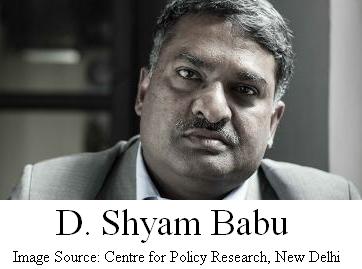 A generation ago, the non-BJP and non-Congress parties resorted to Mandal politics (Mandal politics originated from the employment allocation system for the backward classes that Mr. B.P. Mandal invented under the Janata party administration.) to stop the Hindutva juggernaut. Nitish Kumar (A senior leader of the Janata Dal United in Bihar) at that time described the paradigm so evocatively as Mandal versus Kamandal politics (Kamandal politics originated from the policy of welfare improvement of the backward classes introduced by the Bahujan Samaj Party.), though he moved effortlessly between these two poles.
 The nation appears to be moving towards a more dangerous counter to Hindutva having, in addition to usual ingredients, sub-nationalism and north-south divide as the rallying cry.

 The author D. Shyam Babu is Senior Fellow, Centre for Policy Research, New Delhi. The views expressed are personal, the Hindu says.



○M B Patil visits Siddaganga seers for guidance on next steps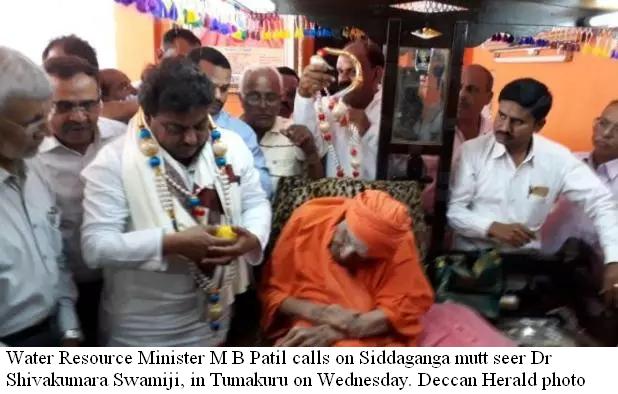 【Tumakuru】Siddalinga Swami, the junior seer of the Siddaganga mutt, welcomed the state government's decision to accord a separate religion tag to Lingayats and its recommendation to the centre to ratify the same.
 Water Resource Minister M B Patil who visited the mutt on March 28, told reporters that he was there to ask for the guidance of the two seers on the next steps to be taken. He sought the blessings of the senior seer Dr Shivakumara Swamiji and the junior seer and spent about 20 minutes in discussion with them. The government would act upon the directions of the seers the minister added.
 Reacting to BJP National President Amit Shah's statements, Patil said, "He (Shah) belongs to the Jain community and had fought for a separate religion tag for Jainism, as a result of which the community enjoys such status today. He did not object then but has objections to Lingayats getting separate status. How can there be a different justice for Jains and for Lingayats? " Patil asked.

【News source】

Birth pangs of a new federal polity

State flag may be a tricolour with Karnataka emblem on white

Separate religion tag for Lingayats: M B Patil visits Siddaganga seers for guidance on next steps

○One world:
The aim of SEAnews


◆Recruitment of Ad-SEAnews Canvassers
Your Comments / Unsubscribe
SEAnews Twitter
SEAnews Messenger
SEAnewsFacebook
SEAnewsGoogle
SEAnews eBookstore
SEAnews eBookstore(GoogleJ)
SEAnews world circulation