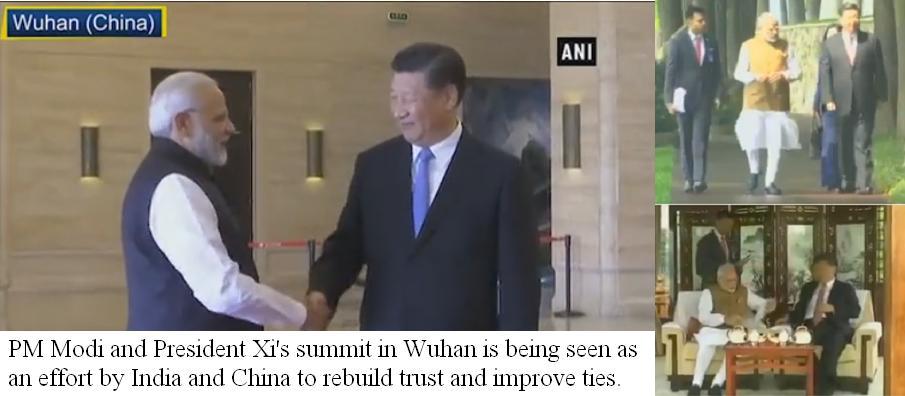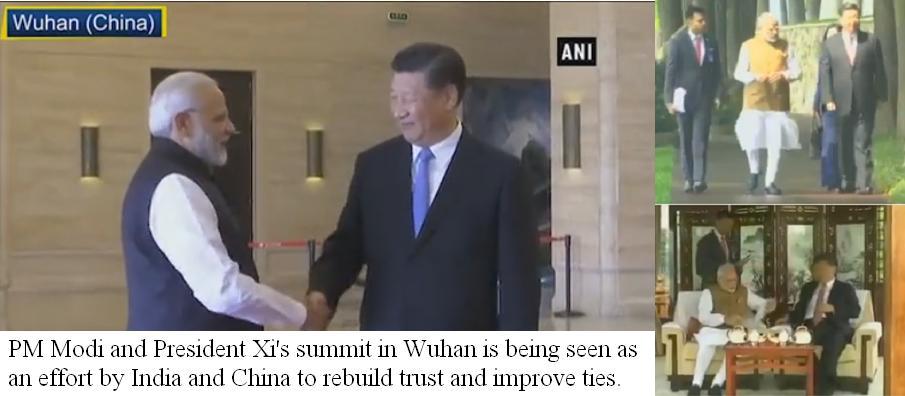 【New Delhi】Prime Minister Narendra Modi and Chinese President Xi Jinping decided to provide "strategic guidance" to their armies to prevent another Doklam-like military stand-off along their long-winding disputed border and also discussed other wide range of subjects from bilateral to regional and global challenges during the two-day informal summit in the central Chinese city of Wuhan that ended on 28 April.
 India and China also decided to work on a joint economic project in Afghanistan, a move that could upset Beijing's "all-weather ally" and New Delhi's arch-rival Pakistan, which borders Afghanistan.
 Both sides addressed measures to better balance the ballooning trade deficit of about $52 billion (of about $84 billion bilateral trade), mostly by encouraging agricultural and pharmaceutical exports to China.
 Finally, they attempted to reduce the heat over unresolved issues and so-called "irritants" in the relationship, such as China's block on India's NSG membership bid or the UN's terror designation for Pakistan-based groups, and India's opposition to the Belt and Road Initiative or its use of the Tibet issue. For this, existing mechanisms of dialogue will be strengthened, not allowing broader bilateral movement to be hit.
 At a media briefing, India's Foreign Secretary Vijay Gokhale said: "President Xi said that he had seen a number of Indian films, both Bollywood and regional, and that it would be a good idea that more Indian films came to China and more Chinese films went to India." Modi and Xi were seen enjoying an instrumental rendition of 1982 Bollywood superhit song 'Tu, tu hai wahidilnejiseapnakaha,' from movie 'Yeh Vaada Raha' by Chinese artists.
 The Wuhan summit has recommitted India and China to managing bilateral relations in a manner that creates the conditions for the "Asian Century", and Mr. Modi and Mr. Xi are well-placed to proceed along that path. Much will depend on whether the Wuhan understanding can prevent skirmishes and misunderstandings becoming standoffs, as in the past. The test of that begins now.
【News source】
Watch: Context and importance of the Wuhan India-China Summit
Modi-Xi Wuhan meet got Bollywood twist; Chinese artists sang 'tu hai wahi'
Wisdom at Wuhan: on the Modi-Xi meeting
○One world:
The aim of SEAnews
◆Recruitment of Ad-SEAnews Canvassers
Your Comments / Unsubscribe
SEAnews Twitter
SEAnews Messenger
SEAnewsFacebook
SEAnewsGoogle
SEAnews eBookstore
SEAnews eBookstore(GoogleJ)
SEAnews world circulation