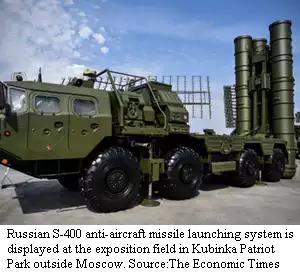 【New Delhi】Efforts to break the logjam over Russian defence deals because of US sanctions have zeroed in on a rupee-rouble transfer as the only way out but both sides are finding it difficult to find banking institutions through which such payments can be routed.
 Financial sanctions by the US have hit India's arms trade with Russia hard, with payments for weapons and equipment worth over $2 billion getting stuck, including those for critical projects such as the repair of leased nuclear attack submarine INS Chakra.
 Senior officials told ET that after several rounds of consultations, it has become evident that a rupee-rouble transfer-–pegged on the exchange rate of an international currency—is the solution. As of now, India signs defence contracts with Russia for which payments are made in US dollars. With US sanctions making this impossible, contract payments have been frozen since April. A top official said that a foreign currency-—say the Singapore dollar-—could be used as the benchmark and contract payments would be conducted directly.
 However, the two nations are still struggling to find banks that would run the risk of facing US sanctions for transferring the money. Sources said that on the Indian side, the banks being talked to include Vijaya Bank and Indian Bank. On the Russian side, its largest banking entity in India, Sberbank, was involved in talks.
○US agrees to sell India six Apache attack choppers for $930 million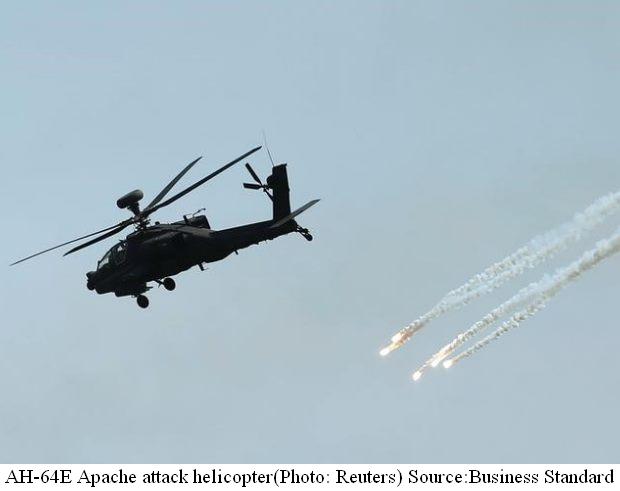 【Washington】The United States government has approved a deal to sell the Indian military six AH-64E Apache attack helicopters for $930 million, the State Department said on June 13.
 The agreement has been passed to the US Congress for approval, but if no US lawmaker raises an objection the contract is expected to go ahead. Incidentally new Tata-Boeing venture will roll out Apache chopper cabins from Hyderabad. Boeing and Indian partner Tata have begun to produce Apache fuselages at a plant in India, but today's approval concerns a direct sale of finished products from US manufacturers.
○India's trade with North Korea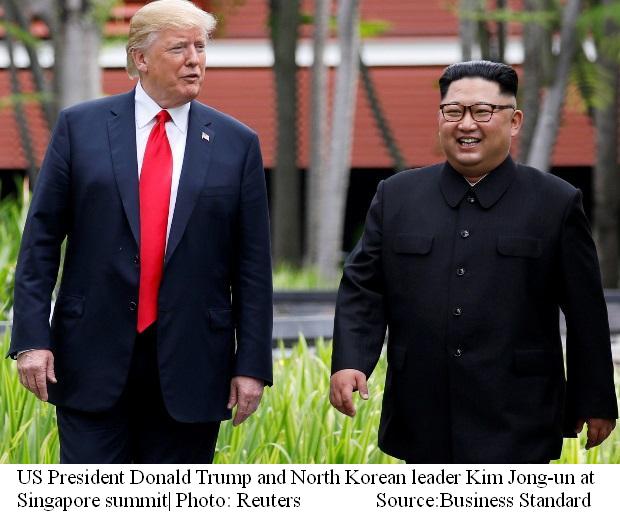 【New Delhi】Of the more than $36 billion worth of refined petroleum exported by India in 2017-18, a small trickle worth $16 million, managed to find its way to North Korea, despite economic sanctions currently in place.
 It constituted the largest component of India's exports measuring a significant $57.55 million to the country, something that policy experts feel may only increase now that the nation has agreed to neuter its nuclear weapons program.
 While official statistics from North Korea are hard to come by due to the ruling regimes limited contact with the larger global economy, India remains North Korea's 2nd-largest import source after China, according to several estimates by multilateral bodies.
 But there's a problem. "Adhering to UNSC sanctions resolutions, India has banned all trade, except food and medicine, with Democratic Peoples Republic of Korea with effect from April this year," according to a statement from the Ministry of External Affairs said back in October 2017. However, official statistics from the Commerce and Industry Ministry show that bilateral trade reached $82.63 million in the last financial year.
 The majority of the trade is also not in the allowed categories of food and medicine. India's exports are mostly centered around commodities such as crude oil, cotton, and ores, crucial items that the regime needs access to for running its state-controlled industrial manufacturing complex.
 "Since the threat of breaking international trade protocols remain high, Indian sellers of oil have continued to operate through a network of traders and banks in Dubai and Liaoning - the Chinese province that borders the country," a business leader from a national industry chamber who visited the Chinese port last year said. Little direct trade occurs for most of the other items including cotton and ores also, which take a circuitous route through China, he added.
【News source】
India, Russia weigh rupee-rouble trade for defence deals
Apache attack choppers for $930 million
The curious case of India's trade with 'Hermit Kingdom' North Korea
○One world:
The aim of SEAnews
◆Recruitment of Ad-SEAnews Canvassers
Your Comments / Unsubscribe
SEAnews Twitter
SEAnews Messenger
SEAnewsFacebook
SEAnewsGoogle
SEAnews eBookstore
SEAnews eBookstore(GoogleJ)
SEAnews world circulation