◆Following the Lankesh murder case, SIT asks the state gov't to raise security for 4 men on hit list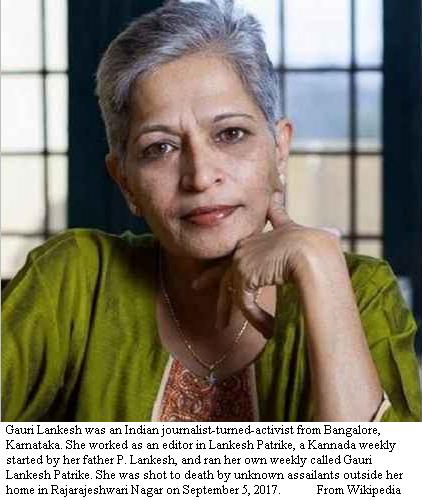 【New Delhi】The Special Investigation Team (SIT), probing the Gauri Lankesh murder case, on June 18 asked the Karnataka state government to scale up security for four prominent personalities — actor-writer Girish Karnad, rationalists KS Bhagawan and Narendra Naik and Nidumamidi Mutt pontiff Veerabhadra Channamalla Swamiji — following threats from right-wing Hindu outfits.
 The SIT has arrested six people, including the alleged shooter, in the Gauri Lankesh murder case. "We're looking for the rider who ferried alleged shooter Parashuram Waghmore to Gauri's residence. We're looking for the mastermind who hatched the conspiracy and the person who supplied weapons to Waghmore," the SIT sources said. "Waghmore repeatedly says he doesn't know the name of the rider who took him to Gauri's residence on the night of September 5. Waghmore recalled that everyone addressed the man as Dada," the sources added. PTI
 Is Prime Minister Narendra Modi expected to respond each time a "dog dies in Karnataka", Sri Ram Sene chief Pramod Muthalik asked in a reference to the murder of journalist Gauri Lankesh, drawing a furious reaction from the Congress today. Muthalik made the comment during an interaction with the public in Bengaluru yesterday.
 "Everyone is saying Hindu groups conspired to kill Gauri Lankesh, but two murders in Maharashtra and two in Karnataka took place during Congress' rule," he said, referring to the killings of rationalist Narendra Dabholkar, Left leader Govind Pansare, Kannada writer M M Kalburagi and Lankesh.
○Journalist organisations seek accountability over Shujaat Bukhari's killing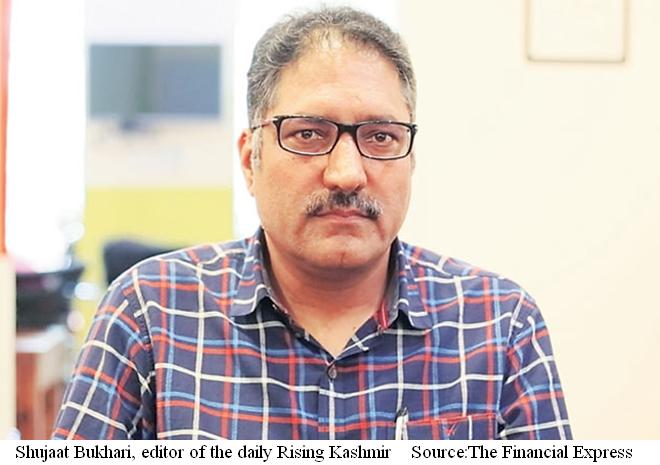 【New Delhi】Journalist organisations held a remembrance-cum-solidarity meeting here on June 18 in memory of Shujaat Bukhari (49), Editor-in-Chief of Rising Kashmir and said his killing demands accountability at various levels.
 In a joint statement, 11 media organisations demanded that the government of Jammu and Kashmir bring the perpetrators of the dastardly crime to book at the earliest. "Everyone in this country has this sovereign right to freedom of speech and expression. The increasing intolerance to such freedoms has the potential of undermining the character and nature of democracy itself," said the statement issued by the Press Club of India, Indian Women's Press Corps, Press Association, Editors' Guild, South Asian Free Media Association (SAFMA) and South Asian Women in Media, Indian Journalist Union, Foreign Correspondents Club, National Union of Journalists, Working News Camerapersons Association and All India Urdu Editors Conference.
 Bukhari was shot dead by militants outside his office in Srinagar on June 14. His two security guards were also killed in the incident. "We demand that the government institute a separate inquiry into those who had launched a malicious campaign against Shujaat. The cyber cell of the Union Home Ministry should look into all those IP addresses and their sources from where the malicious campaigns were conducted," the statement said.
 Speaking on the occasion, senior journalist Siddharth Varadarajan said Bukhari was the 19th journalist who has lost his life in the violence in Kashmir since 1990. "He had the courage to speak forthrightly. This is the paper that doesn't print what government of Kashmir wants to print," he said. Varadarajan said that long before Bhukari was assassinated, his character was sought to be assassinated by branding him as "a soft separatist, pro-terrorist, pro-Pakistani".
○A life-affirming journey (Bukhari memorial column)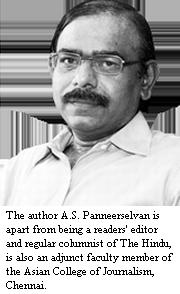 【New Delhi】In the lead story, "Stop press? Not at Rising Kashmir" (June 17, 2018), Peerzada Ashiq reported on how a team of dedicated and defiant journalists worked to bring out the newspaper Rising Kashmir hours after their editor was assassinated.
 The poignant statement that paid tribute to Bukhari read: "You left all too sudden but you will always be our guiding light with your professional conviction and exemplary courage. We won't be cowed down by the cowards who snatched you from us. We will uphold your principle of telling the truth however unpleasant it may be... RIP."
 Journalism is an interminable, life-affirming journey and violence has never succeeded in stopping its onward march. With a lump in their throat and tears in their eyes, the journalists at Rising Kashmir worked overtime to deny Bukhari's killers their joy. While there is pride in journalism, journalists are insecure today. The Committee to Protect Journalists, in a report titled "Dangerous pursuit", had warned in 2016 that India's culture of impunity in the killing of journalists leaves the press vulnerable to threats and attacks.
 A recent study by the Centre for International Media Assistance warns about the spread of a new wave of censorship — the distributed attacks on freedom of expression. According to Daniel Arnaudo, the author of the study, these online attacks are "insidiously difficult to detect, and often just as effective, if not more, than the kinds of brute force techniques by state agents that came before". He argues that the goal of these attacks is not always to block users, content or themes, but to attack democratic discourse, weaken trust in institutions like the media, other governments, the opposition, and civil society. He establishes how the aim of those indulging in distributed attacks is to polarise, which will result in a more dangerous and confined space for the media and civil society.
 The author A.S. Panneerselvan is apart from being a readers' editor and regular columnist of The Hindu, is also an adjunct faculty member of the Asian College of Journalism, Chennai.
【News source】
Raise security for Girish Karnad, 3 others on hit list: SIT
Journalist organisations seek accountability over Shujaat Bukhari's killing
A life-affirming journey
○One world:
AD-SEAnews
◆Recruitment of Ad-SEAnews Canvassers
Your Comments / Unsubscribe
SEAnews Twitter
SEAnews Messenger
SEAnewsFacebook
SEAnewsGoogle
SEAnews eBookstore
SEAnews eBookstore(GoogleJ)
SEAnews world circulation