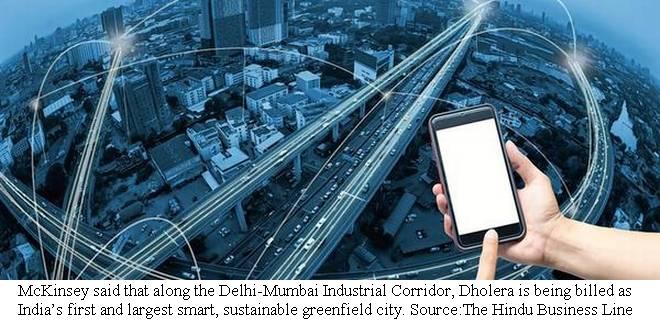 【Mumbai】India may be a global tech hub, but its cities fare poorer than even their Latin American and African counterparts when it comes to adoption of technology for smart cities, according to a new McKinsey report.
 McKinsey Global Institute, the consultancy's research arm, measured "smartness" by the adoption levels of technology-led infrastructure, the availability of smart applications and urban residents' embracing of offerings ranging from real-time public transit information and tele-medicine to air quality and green house emissions.
 The 50 major cities around the world measured on their smart progress included three Indian cities in the report. With a maximum of 37 points for the strength of smart city technology base, Jaipur scored only 2.7 (lowest among the cities studied), Pune 6.4 (at par with Nairobi) and Mumbai 8.8, even below Cape Town, Mexico City and Tel Aviv.
 The report said that in general, cities across North America, Europe, China, and East Asia have relatively strong tech bases, as do select cities in the Middle East. But those in Latin America, Africa, and India lag behind, particularly in installing the sensor layer, the most capital-intensive element.
 Another crucial element for the success of any smart city is smart phone penetration. Smart phones are the keys to smart cities as they are an interface anyone can use to tap into instant information, the report said. Smart phone penetration in India is just about 33 per cent, way below the expected levels for smart cities.
 McKinsey said that along the Delhi-Mumbai Industrial Corridor, Dholera is being billed as India's first and largest smart, sustainable greenfield city. As it takes shape, digital fibre is being embedded into roads, and tens of thousands of sensors are being installed and connected with a central operations centre.
○948 smart city projects are under implementation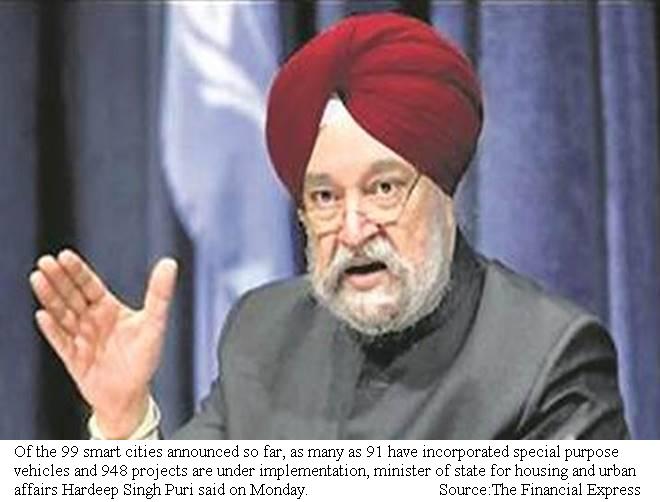 【New Delhi】Of the 99 smart cities announced so far, as many as 91 have incorporated special purpose vehicles and 948 projects are under implementation, minister of state for housing and urban affairs Hardeep Singh Puri said on June 18.
 Addressing a CII conference, the minister said the total investment proposed in these projects is Rs 2.03 lakh crore and around 994 lakh urban population will be impacted in the Smart Cities Mission. Under the Smart Cities Mission, integrated command and control centres in nine cities are operational, Puri said. These cities are: Ahmedabad, Vadodara, Surat, Pune, Nagpur, Rajkot, Visakhapatnam, Bhopal and Kakinada. The Centre will control and monitor online water and power supply, sanitation, traffic movement, integrated building management, city connectivity and internet infrastructure (data centre) under one roof, the minister said.
○IndiQube raises Rs 100 crore from WestBridge Capital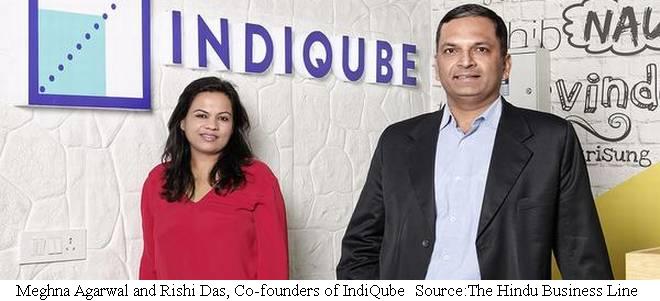 【Bengaluru】Smart workspace solutions provider, IndiQube, has raised Rs 100 crore ($15 million) of equity in a Series A round led by WestBridge Capital, one of India's leading investment firms managing over $2.5 billion in capital.
 IndiQube, which was co-founded by Rishi Das and Meghna Agarwal in 2015 and was internally funded till now, has 250 clients including start-ups, brands and offshore development centres such as Levis, RedBus, Bluestone, Scripbox, Freshmenu, Rubrik, Fungible, Thoughtspot, Cleo and Lendingkart.
 The concept of one big centralised office is going away, as organisations are looking to make their office spaces a variable cost by locating 10-15 per cent of their workforce in smart co-working spaces, pointed out Meghna Agarwal, co-founder, IndiQube.
 According to Rishi Das, Chairman IndiQube, at present, IndiQube has signed up a total of 1.4 million sq ft with 25,000 seats, of which 14,000 seats are operational and the rest are in various stages of development.
 According to Agarwal, the company is focussed on serving all the real estate-related needs of their clients, including workspace planning, cafeteria management, conference rooms, internet lease-lines, power back-up and security.
Employee transport, music café, laundry services, doctor-on-call, flea market, help desk and yoga/pilates are some of the amenities offered by IndiQube.
 "The country absorbs 40 million sq ft of Grade A and B, leased office space every year, of which 40 per cent is absorbed in Bengaluru alone.
Seventy per cent of the 40 million sq ft is absorbed by companies which have less than 350 employees, and this is our addressable market," said Das.
【News source】
India lags behind in the development of smart cities: McKinsey
948 smart city projects are under implementation, says Union Minister Hardeep Singh Puri
IndiQube raises ₹100 crore from WestBridge Capital
○One world:
The aim of SEAnews
◆Recruitment of Ad-SEAnews Canvassers
Your Comments / Unsubscribe
SEAnews Twitter
SEAnews Messenger
SEAnewsFacebook
SEAnewsGoogle
SEAnews eBookstore
SEAnews eBookstore(GoogleJ)
SEAnews world circulation