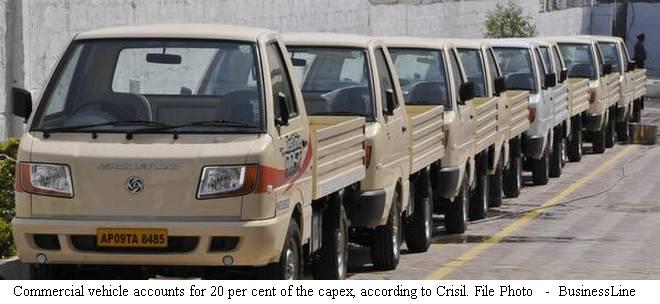 【Chennai】Manufacturers of commercial vehicles, passenger vehicles and two wheelers are expected to incur a total capex of about Rs 58,000 crore over the next two fiscals – 2018-19 and 2019-2020. This capex will be 30 per cent higher than the preceding two fiscals.
 The higher capex for the next two years is driven mainly by healthy demand prospects and regulations, according to a report of rating agency Crisil.
 A study of 18 OEMs (of which 10 are rated by Crisil), covering about 90 per cent of current industry volume, indicates PV makers will account for almost 70 per cent of this capex. This will be supplemented by CV manufacturers with 20 per cent share and the balance by two-wheeler manufacturers.
 Vehicle demand is expected to grow in most segments in high single digits till fiscal 2020, supported by rising disposable incomes and increasing industrial and rural activity.
 The OEM space is largely duopolistic with the top two players in each segment (PVs, CVs and two-wheelers) enjoying 60-70 per cent market share.
○With rising awareness, carmakers see a surge in demand for airbags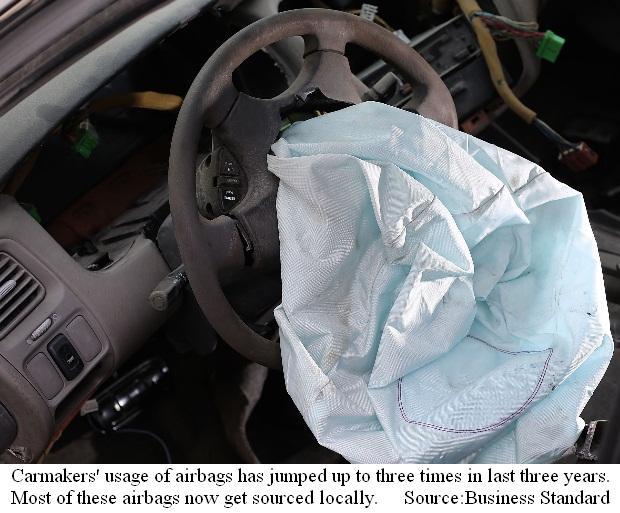 【New Delhi】Carmakers' usage of airbags has jumped up to three times in last three years, thanks to the rising trend of offering multiple airbags in several new models.
 Most of these airbags now get sourced locally as manufacturing has picked up in last couple of years. The government has mandated that from October 2017, all new car models will have to be equipped with airbags to meet crash test norms.
 Except for the knee airbags, Toyota Kirloskar Motor sources all the airbags locally. The company said airbag prices are considerably stable and it expects to achieve further price competitiveness over next 3-5 years with enhanced localisation process across the supply chain.
【News source】
Automakers' capex pegged at Rs 58,000 cr for next two years: Crisil
With rising awareness, carmakers see a surge in demand for airbags
○One world:
AD-SEAnews
◆Recruitment of Ad-SEAnews Canvassers
Your Comments / Unsubscribe
SEAnews Twitter
SEAnews Messenger
SEAnewsFacebook
SEAnewsGoogle
SEAnews eBookstore
SEAnews eBookstore(GoogleJ)
SEAnews world circulation