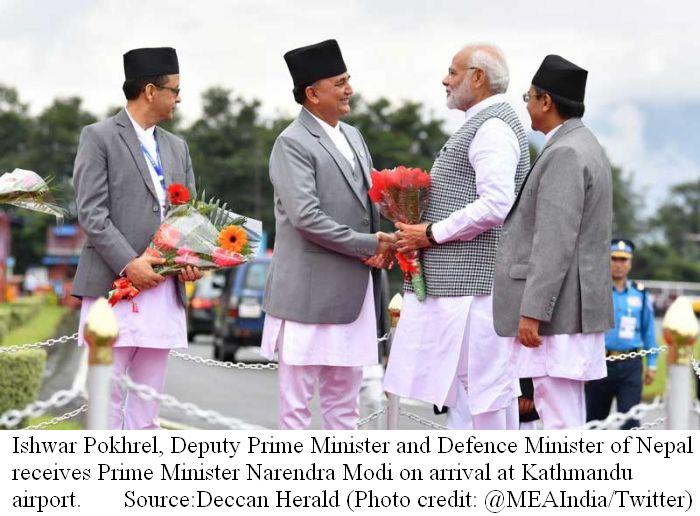 【Kathmandu】Prime Minister Narendra Modi arrived here on August 30 to attend the 4th BIMSTEC Summit on the sidelines of which he will hold bilateral meetings with regional leaders, including Sri Lankan President Maithripala Sirisena and Bangladeshi Premier Sheikh Hasina.
 Modi said yesterday that his participation in the Bay of Bengal Initiative for Multi-Sectoral Technical and Economic Cooperation (BIMSTEC) summit in Kathmandu signals India's highest priority to its neighbourhood and a strong commitment to continue deepening ties with the "extended neighbourhood" in South-East Asia. In a statement before leaving for Nepal for the two-day summit, Modi said he will interact with the leaders of Bangladesh, Bhutan, Myanmar, Sri Lanka and Thailand on the margins of the summit whose theme is 'Towards a peaceful, prosperous and sustainable Bay of Bengal region'. The Summit's theme, Modi said,will enable the member-countries to shape a collective response to their ccommon aspirations and challenges. The BIMSTEC is a regional grouping comprising Bangladesh, India, Myanmar, Sri Lanka, Thailand, Bhutan and Nepal. The grouping accounts for 22 per cent of the global population.
○Suicide attack in Balochistan wake-up call for China, Pakistan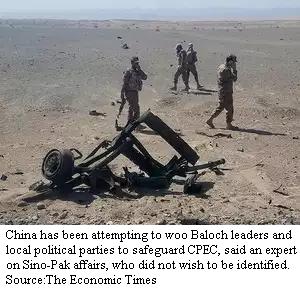 【Hong Kong】The recent suicide attack on Chinese engineers working on the China-Pakistan Economic Corridor project in Balochistan poses a challenge to the Imran Khan government as well as Pakistan Army and signifies a risk that the project faces in a country where several internal conflicts are simmering.
 The attack by the son of a senior Baloch leader targeting a bus carrying Chinese engineers in Dalbandin, injuring three Chinese nationals, was a rare case of attempted suicide bombing by the Baloch Liberation Army (BLA), according to a keen watcher of Chinese projects in Pakistan's biggest province
 Balochistan, home to Gwadar Port, a key pillar of the CPEC, is embroiled in a separatist movement which has now dragged China into the conflict because of the presence of its engineers working on the project. Smooth implementation and operationalisation of the CPEC will have a massive bearing on Sino-Pakistan ties and therefore both Pakistan Army and China have huge stakes in the initiative.
 Resource-rich Balochistan demands fair revenue from the projects in the area and greater political autonomy. The area where the attack took place is close to Pakistan's eastern border with Iran which is also far from peaceful.
 The long-term answer to the problems of separatism in the region are to be found in political solutions, issues that infrastructure and mining investment will not resolve, and may in fact be exacerbating, Raffaello Pantucci, director of international security studies at the Royal United Services Institute (RUSI) in London, wrote in the Hong Kong-based South China Morning Post with reference to the attempted suicide attack on Chinese engineers. "For separatist groups, the Pakistani state is the ultimate enemy. As Islamabad's closest friend, Beijing becomes a target by association," he wrote.
【News source】
PM Modi arrives in Nepal to attend BIMSTEC Summit
Suicide attack in Balochistan wake-up call for China and Pakistan
○One world:
AD-SEAnews
◆Recruitment of Ad-SEAnews Canvassers
Your Comments / Unsubscribe
SEAnews Twitter
SEAnews Messenger
SEAnewsFacebook
SEAnewsGoogle
SEAnews eBookstore
SEAnews eBookstore(GoogleJ)
SEAnews world circulation