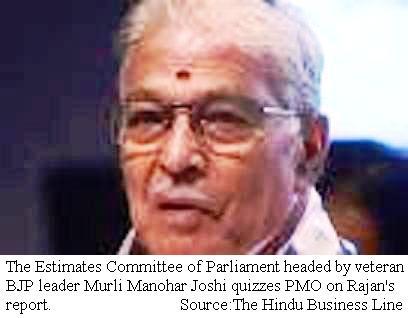 【New Delhi】The Estimates Committee of Parliament has asked the PMO, Coal Ministry and various banks to respond to queries on NPAs emanating from former RBI Governor Raghuram Rajan's report. The committee is headed by veteran BJP leader Murli Manohar Joshi.
 Sources in the committee told BusinessLine that the PMO, ministry and lenders have been asked how the NPAs — estimated at Rs 9 lakh crore — piled up over the years, what was done to contain them and, most importantly, who should be controlling bank credit. The committee reportedly also wants the PMO to explain what action the government has taken on a list of large corporate houses that have amassed NPAs. The list was part of Rajan's submissions to the committee.
 The committee had earlier examined former Chief Economic Advisor Arvind Subramanian, who had pointed to the work done by Rajan in this regard. It then turned to Rajan, who filed a 17-page reply detailing how big business houses were given a free pass by the government and the banking system. Rajan's report traced the origin of a number of bad loans to 2006-08, when there was "over-optimism" because the economy was strong, and infrastructure projects had been completed on time. This led banks to make mistakes and was followed by the global financial crisis, which contributed as much to NPAs as a "variety of governance problems such as suspect allocation of coal mines", it said.
○Govt banks have 90% of NPAs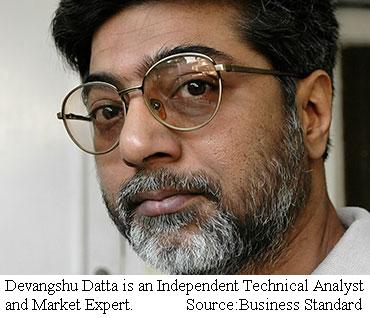 【New Delhi】The Reserve Bank of India's (RBI's) actions in punishing Axis Bank and Yes Bank, for under-reporting non-performing assets (NPAs), signals that it wants to get tough.
 Unfortunately, it is not in a position to do this in the same way with public sector banks where the rot in terms of under-reported NPAs is probably a lot worse. The market response to the news was also interesting and perhaps, a little puzzling. In both cases, the central bank curtailed the tenure of the respective CEOs. That led to a massive fall in share prices. Was that a rational market response?
【News source】
Estimates panel quizzes PMO on Rajan's report
Govt banks have 90% of NPAs
○One world:
The aim of SEAnews
◆Recruitment of Ad-SEAnews Canvassers
Your Comments / Unsubscribe
SEAnews Twitter
SEAnews Messenger
SEAnewsFacebook
SEAnewsGoogle
SEAnews eBookstore
SEAnews eBookstore(GoogleJ)
SEAnews world circulation