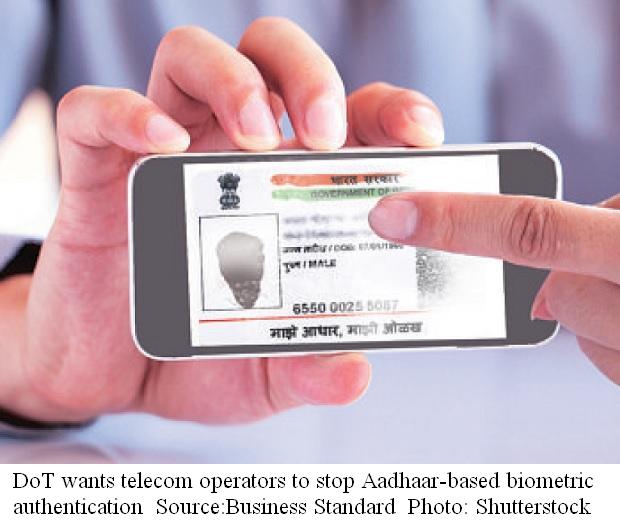 【New Delhi】The Department of Telecommunications (DoT), in accordance with a Supreme Court order, will soon come up with a notification asking telecom operators to stop biometric authentication on the basis of the Aadhaar.
 According to sources, the notification will be out in a couple of days. The DoT will withdraw its earlier order on Aadhaar authentication. Operators will have to go back to physical verification for on-boarding customers for the time being while the DoT prepares an alternative digital mechanism.
 According to sources, around 95 per cent of the verification of customers takes place through Aadhaar authentication and going back to physical verification will increase the cost for mobile operators, which are in financial stress. The maximum impact will be borne by Reliance Jio, which has been adding millions of customers every month. According to the data shared by the Telecom Regulatory Authority of India (Trai), Jio added over 11 million customers in July and 12 million in August. In contrast, older operators have been adding around a million or fewer customers every month.
 The DoT has held meetings with telecom operators to chart an alternative digital mechanism for verifying customers but as it will take some time to roll out, operators have to rely on physical documents of customers. Sources in the Unique Identification Authority of India (UIDAI) said mobile operators as well as fintech companies were informed about stopping Aadhaar authentication and in case they continued to do it, it would be contempt of court. The UIDAI had asked telecom companies to submit a plan to stop using Aadhaar for customer authentication. The deadline to submit the plan was October 15 but operators have sought more time.
○1 bn records compromised in Aadhaar breach since January: Gemalto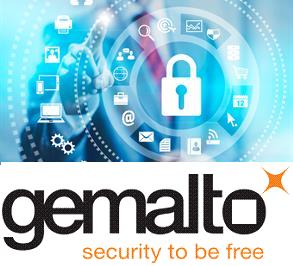 【Mumbai】According to Breach Level Index of digital security firm Gemalto, almost one billion data records have been compromised in Aadhaar breach incident, including name, address and other personally identified information, since 2013, when the index began benchmarking publicly disclosed data breaches.
 "This is particularly concerning, since the stolen, lost or compromised data records of only one out of 12 breaches were protected by encryption to render the information useless," Gemalto said.
○Now, Aadhaar to check truant government doctors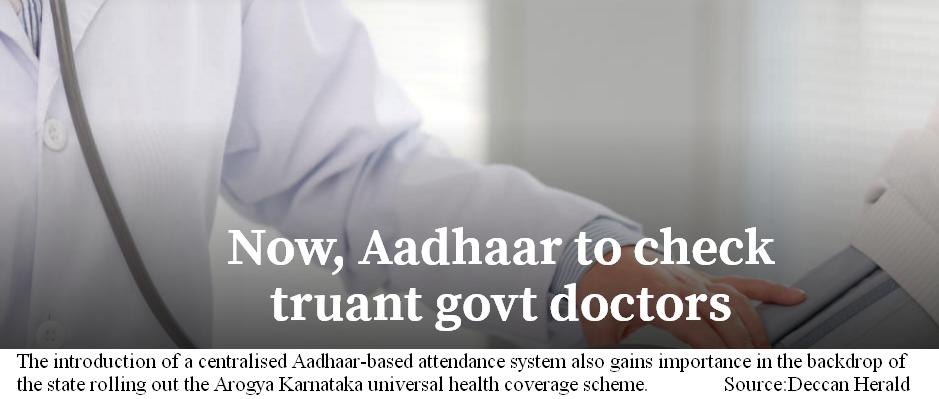 【Bangalore】In a major reform, the state government of Karnataka will introduce an Aadhaar-based attendance system to check absenteeism of doctors and paramedics at government colleges and hospitals attached to them.
 This is in response to repeated complaints about doctors absenting themselves and that some of them skip work to run their private clinics. The introduction of a centralised Aadhaar-based attendance system also gains importance in the backdrop of the state rolling out the Arogya Karnataka universal health coverage scheme.
【News source】
DoT wants telecom operators to stop Aadhaar-based biometric authentication
1 bn records compromised in Aadhaar breach since January: Gemalto
Now, Aadhaar to check truant govt doctors
○One world:
The aim of SEAnews
◆Recruitment of Ad-SEAnews Canvassers
Your Comments / Unsubscribe
SEAnews Twitter
SEAnews Messenger
SEAnewsFacebook
SEAnewsGoogle
SEAnews eBookstore
SEAnews eBookstore(GoogleJ)
SEAnews world circulation