◆Data localisation: RBI may not penalise cos for not meeting deadline, for now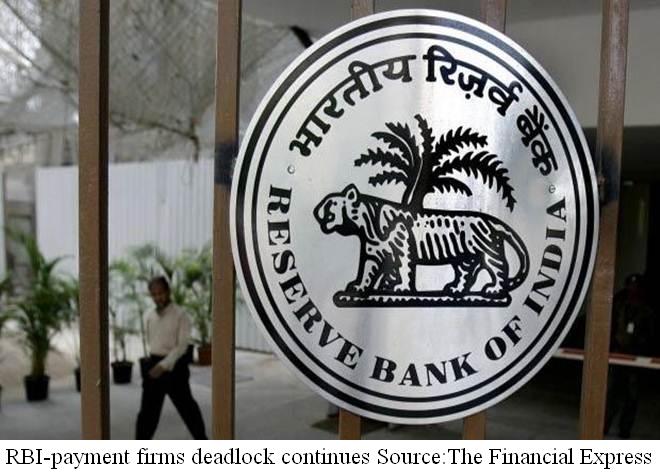 【New Delhi】With the Reserve Bank of India's October 15 deadline for storing all payment data generated in India within the country coming to an end on Monday and major international firms such as American Express, Visa, Mastercard, Amazon, Paypal, and Western Union, failing to meet it.
 While RBI officially did not issue any statement on Monday on whether it is going to extend the deadline or what kind of action it would take against the ones not meeting it, government sources said the deadline is not likely to be extended.
 While there was no official word on the status from the RBI, banking industry sources said that of the 78 payment companies in the country, 15 are yet to comply with. India's central bank may not immediately penalise payment companies for not meeting data localisation norms — the deadline for which expired October 15 — but they will have to submit a schedule for adhering to them if they haven't done so already. Most of those operating in the digital payments space have either complied with or submitted a timeline for compliance, a person with knowledge of the matter told ET.
 Data localisation norms require full end-to-end transaction details or information collected, processed, and stored inside the country, often before being transferred globally and usually transferred to any other country only after complying with local data protection laws.
【News source】
As data localisation deadline approaches, payments firms get ready for a showdown with RBI
Data localisation: RBI may not penalise cos for not meeting deadline, for now
Visa, Mastercard, Amex in breach as deadline for data localisation passes
Many foreign firms fail to comply with data storage norms as deadline expires; what will happen now
○One world:
The aim of SEAnews
◆Recruitment of Ad-SEAnews Canvassers
Your Comments / Unsubscribe
SEAnews Twitter
SEAnews Messenger
SEAnewsFacebook
SEAnewsGoogle
SEAnews eBookstore
SEAnews eBookstore(GoogleJ)
SEAnews world circulation