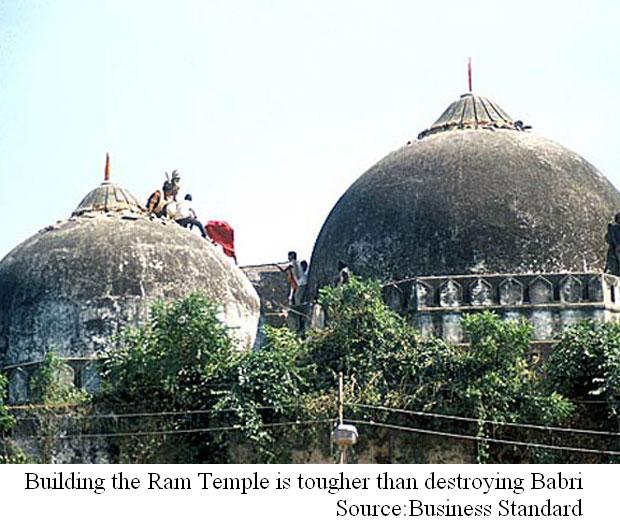 【Ayodhya】Hindu religious heads have started believing that a government elected in the name of Ram is back to exploiting Ram for votes.
 Near the Hanuman Garhi temple in Ayodhya, which Congress president Rahul Gandhi visited in 2016, is the mansion of Sant Gyan Das, guarded by two elderly policemen with decrepit guns and dysfunctional walkie-talkies. Not long ago, Sant Das, the chief of the Ayodhya-based Nirvani Akhara, was the most powerful figure in the Hindu theological circuit. He was the head of the All-India Akhara Parishad which charts the theological course for Hinduism at events like the Kumbh Mela. In many ways, these akharas are the spiritual fountains that feed the Sangh Parivar.
 Incidentally, Allahabad High Court in 2010 divided the disputed site on which the Babri Masjid had stood until 1992 and ruled on three main Vaishnav ascetic orders headquartered in Ayodhya, that is, Nirmohi Akhara, Nirvani Akhara and Digambari Akhara, to entrust management of these areas.
○Asia Bibi, freed from jail, remains in govt. protection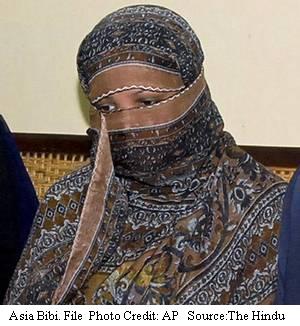 【Islamabad】A Pakistani Christian woman who was cleared last week of blasphemy charges after spending eight years on death row has been released from prison but remains under government protection in Islamabad because of threats to her life, officials said on November 8.
 The three-member bench of the Supreme Court concluded that there was little evidence that the woman, Asia Bibi, a farmworker and mother of three, had spoken against the Prophet Muhammed during a heated argument with Muslim women in 2009.
 She was sentenced to death in 2010, a verdict that drew worldwide condemnation and focussed attention on Pakistan's blasphemy law, which critics say has been used to persecute religious minorities.
 The Supreme Court's ruling last week clearing Ms. Bibi set off violent protests across the country that were spearheaded by Khadim Hussian Rizvi, a fiery religious cleric.
【News source】
Ayodhya 2019: Building the Ram Temple is tougher than destroying Babri
Asia Bibi, freed from jail, remains in govt. protection
○One world:
The aim of SEAnews
◆Recruitment of Ad-SEAnews Canvassers
Your Comments / Unsubscribe
SEAnews Twitter
SEAnews Messenger
SEAnewsFacebook
SEAnewsGoogle
SEAnews eBookstore
SEAnews eBookstore(GoogleJ)
SEAnews world circulation