◆Stay away from issues that don't concern him: Bollywood star to advise PM Khan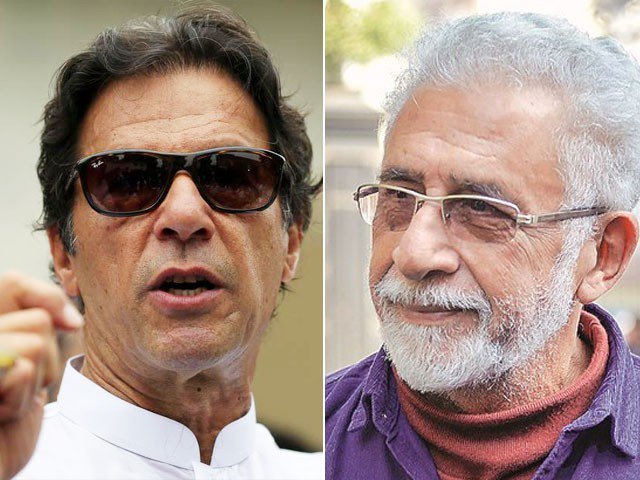 【New Delhi】As Pakistan Prime Minister Imran Khan waded into the controversy over Naseeruddin Shah's remarks, comparing them to what Pakistan's first Governor-General and Father of the Nation Mohammad Ali Jinnah had once said, the acclaimed actor told him to stay away from "issues that don't concern him".
 Speaking at a public function in Lahore, Khan drew a parallel between Shah's remarks about feeling scared for his children because of the impunity of lawless mobs in India and what Jinnah had said about not wanting to live in an India where Muslims would not be equal citizens.
 In a sharp retort to him, Shah told The Sunday Express, "I think Mr Khan should be walking the talk in his own country instead of commenting on issues that don't concern him. We have been a democracy for 70 years and we know how to look after ourselves."
 Khan said the "lesson" Pakistan needed to draw from this was to ensure that "all people get equal rights, irrespective of their faith". He cited "the famous speech by Qaid e Azam in 1948 where he said all Pakistanis would have equal rights" as also "the Constitution of Medina" where Prophet Mohammed promised Christians protection and safety. He added, "We have to prove in Pakistan that all minorities are equal citizens… Narendra Modi's India must be shown how we treat minorities."
○Pakistan a land of atrocities against minorities: Union Minister of Minority Affairs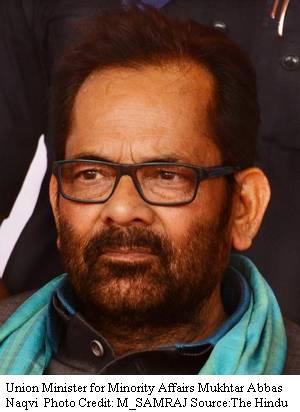 【New Delhi】The BJP on Sunday lashed out at Pakistan Prime Minster Imran Khan over his barb at India on treatment of minorities, terming his country "a land of atrocities against minorities" who have been "persecuted" there since its birth in 1947.
 In hard-hitting remarks against Pakistan, Union Minister of Minority Affairs Mukhtar Abbas Naqvi said that number of minorities like Hindus, Sikhs and Christians have fallen by almost 90 per cent in that country since its birth in 1947 as they were hounded by Islamic fundamentalists in collusion with its government. The minister used a Hindi proverb and described Mr. Khan's comments as a case of a cat going on a pilgrimage after eating 100 mice (Sau chuhe khake bill Haj ko chali). Unlike Pakistan, where minorities were killed, forced to convert or persecuted out of the country, in India they have grown and are an equal partner in development, Mr. Naqvi asserted. In the neighbouring country, minorities are barely two to three per cent of its population, he said.
 The Union Minister also had a word of advice for veteran Indian actor Naseeruddin Shah, whose comments expressing concern over mob violence in the country were seized upon by Imran Khan to claim on Saturday that he will show the Indian government how to treat minorities. "Naseeruddin Shah should also consider that such a sweeping statement that is also factually incorrect causes a lot of harm and is used by anti-India forces to target our country," Mr. Naqvi said.
【News source】
As Pakistan wades into row, Naseeruddin Shah says take care of own country
Naseeruddin Shah 'advises' Imran Khan to 'take care of his own country'
Pakistan a land of atrocities against minorities: Naqvi
○One world:
AD-SEAnews
◆Recruitment of Ad-SEAnews Canvassers
Your Comments / Unsubscribe
SEAnews Twitter
SEAnews Messenger
SEAnewsFacebook
SEAnewsGoogle
SEAnews eBookstore
SEAnews eBookstore(GoogleJ)
SEAnews world circulation