Former Prime Minister Yasuhiro Nakasone and "Eko Movement"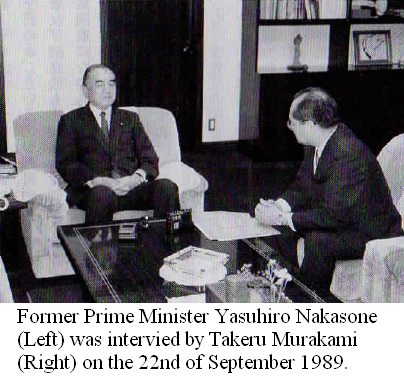 Cause of his entrance into Tokoshoin
Q:Our bulletin "Eko's" number of issue will be 600 in this September. In this occasion, I would like to hear your memory about late Tokutaro Murakami and your thoughts about Eko. It was in 1941 when you first came to Tokoshoin, wasn't it?
A:At that time, I had a classmate of Shizuoka High School in the former educational system. That guy, who called Ohyachi, said, "The war is coming soon. I have already experienced studying in university. But, now, I am feeling something missed to study." And he said, "I have heard about Tokoshoin, where people are practicing Zazen. How do you think about it?" I said, "Yes, I too, like very much Zazen." Thus, I visited Tokoshoin for first time. It was in Shinbashi-cho, wasn't it?
Japanese economy's spiritual rebirth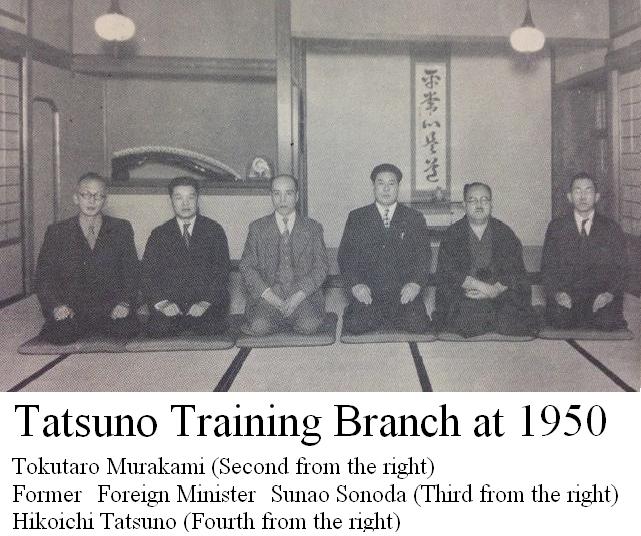 Q:You became a member of parliament in 1947, didn't you? It is written in "Eko" issued in 1949 that my late father, Tokutaro Murakami visited your chalet in Karuizawa and spoke to the young politician exhausting all of his political passion. Do you remember it? If so, could you tell me what things were talked about between you and my father?
A:He wrote about Japanese economy's spiritual rebirth (Eko issued on March 1949), didn't he? I was very impressed. That time was just under the occupation by the US Armed Forces. There was a story likened to the Israel occupied by Rome in Eko. The world religion based on humanism was born molting from Judaism by Jesus who had been disdained as an illegitimate child for his father was unknown. Now, Japanese, under the occupation by MacArthur, also must wake up and find the great thing just as Jesus. He talked about such things. Even now, I remember clearly.
MRA and Eko Movemen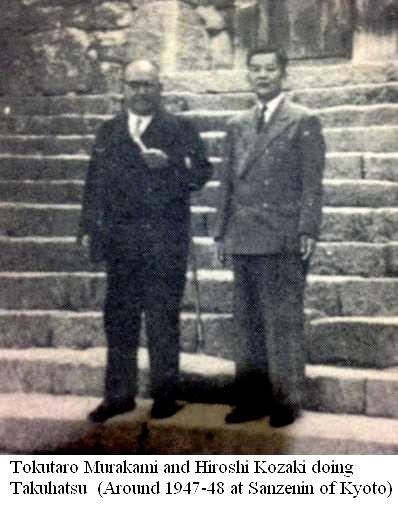 Q:I think, how deep the relationship between you and "the Eko Movement" is evident in a few articles such as "The letter from London" which was written in about 1950 or 1951 when you joined the Oxford Group known as Moral Re-Armament (MRA) founded by Dr. Franklin Nathaniel Daniel Buchman. Don't you think so?
A:That's right. To be honest, I did not have money to go to abroad for MRA. And then, Mr. Murakami told me to do Takuhatsu (begging pilgrimage) and he came with me and did together Takuhatsu. In Osaka, Mr. Hiroshi Kozaki also joined the pilgrimage in the Osaka business community. We did it in Tokyo two to three times. I also received various advices from your father regarding MRA.
To petition MacArthur and Dulles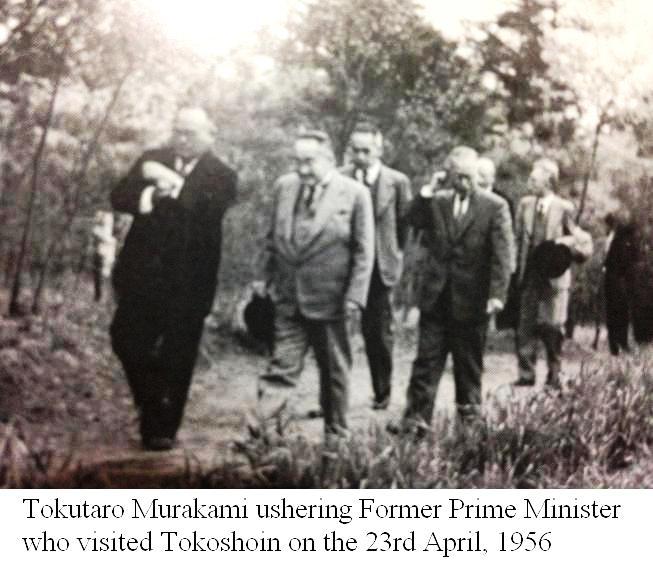 From that time the issue of independent gradually became apparent to various circles in Japan. And I was often told the claim that your father had preached consistently.
I brought a petition with a pile of Murakami-ism to the Headquarters of General MacArthur's occupation forces on January 1951. I met Justin Williams, chief of GHQ's Parliamentary and Political Division and told him that the copy of the petition had been sent to the US. He was red in the face with rage, saying, "Under the occupation, such dogmatism is not allowed to the members of parliament in Japan." So, I was afraid to be sent to Okinawa or somewhere else for the case of Wataru Kaji (who was kidnapped by the Canon Unit of GHQ) also had happened in those days.
I also wrote another petition regarding Japan's post-independence security issue and other issues. Dulles (John Foster Dulles served as U.S. Secretary of State under Republican President Dwight D. Eisenhower from 1953 to 1959.) came around at that time. I claimed in the petition that Japan should be allowed manufacture and possession of commercial aircraft and the freedom of the cyclotron and nuclear research after its independence. Dulles looked at the place where the two requests had been written and saw me grin. I still remember his appearance at that moment.
Mr. Utsunomiya is left circuit, I am right circuit but we have one core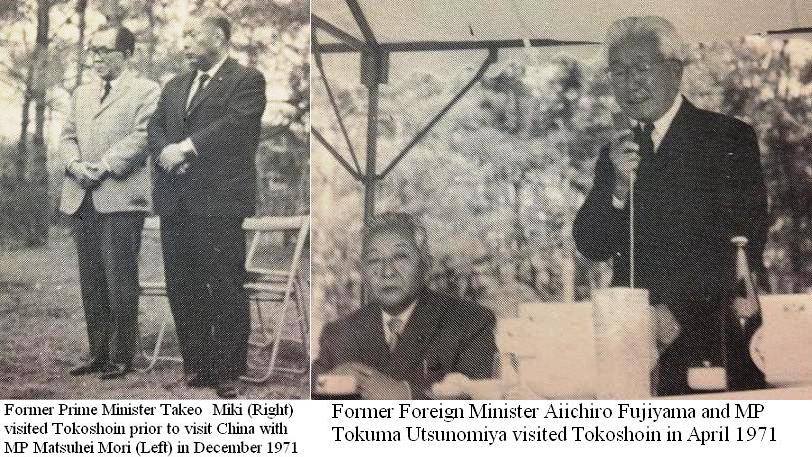 Q:Your opinion when you violently asked Prime Minister Yoshida seems to have been consistently seen in my father Tokutaro Murakami's lifelong claim.
A:Yes, I too guess so, I mean, my core of spirit and Murakami's core of spirit are same though the form of expression or the way of reaction may be different. It depends on the situation. I think that Mr. Tokuma Utsunomiya also has same core. He is perhaps a left circuit and I may be a right circuit. But we seem to have a same core.
Q:I often meet Mr. Utsunomiya and study from him. I think there are something common between Utsunomiya and you. Both of you continue to seek the spirit of Japanese national independence, don't you?
A:At that time, Mr. Utsunomiya and I, and also Mr. Masanobu Tsuji often drank sake together. There was a restaurant called Kiraku-zushi in Tsukiji of Tokyo. We used to reserve a poor small room, not tatami room, and drank together.
(Partial reprint from Commemorative interview for 600 issues of Tokoshoin's newsletter "Eko" interviewed on the 22nd of September 1989)
Your Comments / Unsubscribe
SEAnewsFacebook
SEAnewsGoogle
SEAnews eBookstore
SEAnews eBookstore(GoogleJ)